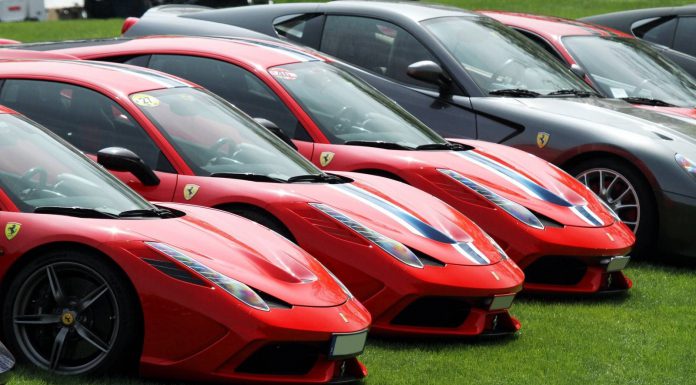 The next edition of Cars and Coffee Torino is set to be held on the 19th of September. This year's edition of the event is promising to be the biggest yet with over 150 supercars expected to be in attendance.
Last year, Cars and Coffee Torino attracted an incredible array of exotic cars from throughout the decades. Cars from last year's event included the likes of a Ferrari F40, Enzo, 599 GTO, 360 Challenge Stradale as well as two 458 Speciales. Among the 170 supercars from last year were also at least seven Lamborghinis and the Porsche Cayman based Studiotorino Moncenisio.
This year's event will kick off at 10am before the best in show award is given out at 10:30am. A cocktail buffet will then be served at 11:45am before lunch commences at 12:30pm. At 2:30pm, participants will leave in a convoy to the Sparco factory where a private tour around the facility will be provided.