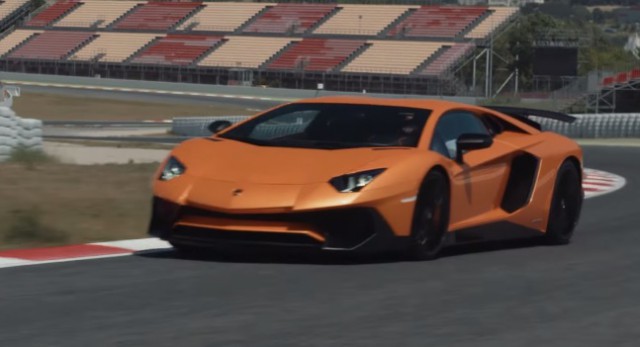 In creating the Lamborghini Aventador LP750-4 SV, the Italian marque had to create a car not only fitting of the SV badge but also a vehicle which drives significantly better than the already exceptionally potent Aventador.
[youtube]https://www.youtube.com/watch?v=0a8VCSlpiDw[/youtube]
To help highlight the development and philosophy of the Aventador SV, the crew at Drive headed to the Catalunya circuit in Spain to speak with the marque's board member for research and development, Maurizio Reggiani. Alongside the narration of Reggiani, the clip also provides some incredible onboard and exterior footage of the Italian supercar on the circuit. It certainly isn't something to miss!
Of course, the Lamborghini Aventador LP750-4 SV sports the same powertrain as the regular Aventador; a 6.5-litre V12. However, it gets a modest power boost of 50 hp together with a weight reduction of 50 kg. Consequently, the top speed is now 350 km/h and the 0-100 km/h time drops from 2.9 seconds to 2.8 seconds. Torque remains at 507 lb-ft at 5,500 rpm and peak rpm rises to 8,500 rpm.