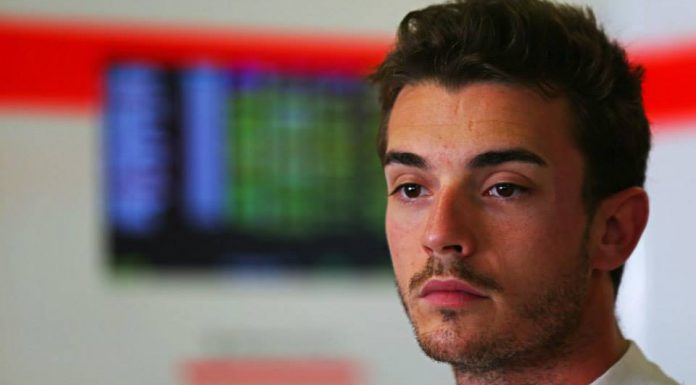 Formula One driver Jules Bianchi has died aged 25 due to injuries he sustained at last year's Japanese Grand Prix in October.
For the past nine months, Bianchi has been in a coma but earlier this morning, he succumbed to his extensive head injuries.
In a statement, the Bianchi family said "Jules fought right to the very end, as he always did, but today his battle came to an end. The pain we feel is immense and indescribable. We wish to thank the medical staff at Nice's [Centre Hospitalier Universitaire] who looked after him with love and dedication.
"We also thank the staff of the General Medical Center in the Mie Prefecture (Japan) who looked after Jules immediately after the accident, as well as all the other doctors who have been involved with his care over the past months.
"Furthermore, we thank Jules' colleagues, friends, fans and everyone who has demonstrated their affection for him over these past months, which gave us great strength and helped us deal with such difficult times."
At the Japanese Grand Prix 2014, Bianchi's Formula One car crashed into a recovery vehicle on the side of the track recovering Adrian Sutil's car. Rain played a key role in the crash.
Bianchi is the first F1 driver to die from injuries sustained in a grand prix crash since Ayrton Senna at the 1994 San Marino Grand Prix at Imola. His death also comes about 18 months after Maria de Villota died following injuries in a similar incident during testing.