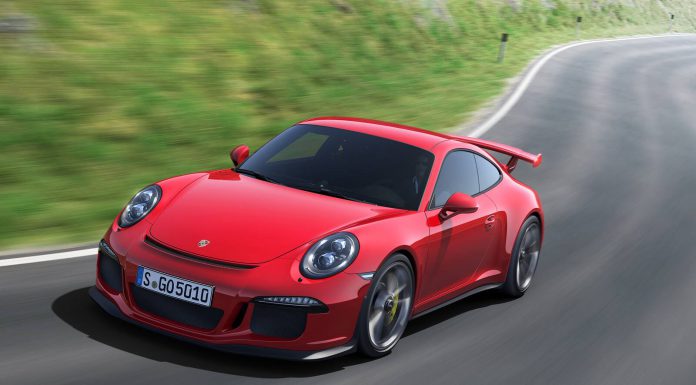 Select 991-generation Porsche 911 GT3s are being recalled to have new engines fitted once again.
The new recall effects about a dozen 911 GT3 models which last year, already had brand new engines installed following a complete recall across the entire GT3 range. Four of the 12 examples being called in once again are used as circuit taxies at Germany's Nurburgring Nordschleife circuit.
The new recall comes after the German marque discovered an issue with the valvetrain of the potent flat-six naturally-aspirated engine. Last year's recall came after there was a loosened screw joint on the piston connecting rods prompting Porsche to produce an entirely new batch of engines and install all GT3s with them. For the new recall, Porsche says it is easier to replace the engine than repair the problem.
Discussing the latest issue, Porsche spokesman Thomas Becki said "It is true that in some very rare cases we have had minor issues with the valvetrain. To repair these engines would have taken longer than we found acceptable for our GT3 customers, so we replaced the engines and repaired them afterwards."
Those repaired engines will be used in Porsche's development and testing programme.
[Via Car and Driver]