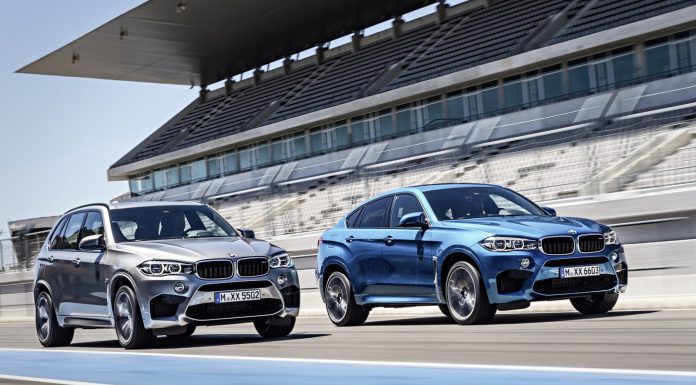 The potent 2015 BMW X6 M has lapped the Nurburgring Nordschleife in Germany in 8 minutes and 20 seconds.
Such a time would put it some 15 seconds behind the E92-generation BMW M3 Coupe and is actually slower than anticipated. After all, the Range Rover Sport SVR was able to lap the facility in 8:14 despite being slightly less powerful and heavier.
Importantly, the lap which the X6 M recently set wasn't an official BMW lap. Instead, it was achieved by German automotive magazine AutoZeitung and we wouldn't be at all surprised if BMW test drivers were able to go quicker. It remains to be seen if the lap was set before the implementation of the new speed limits at the 'Ring or if indeed, the time was achieved with the speed limits in place.
Whatever the case may be, the X6 M is undeniably fast. It receives the familiar twin-turbocharged 4.4-litre V8 engine from the German marque. Power is boosted by 12 hp and 53 lb-ft resulting in final figures of 567 hp and 553 lb-ft of torque at a very low 2,200 rpm. With launch control enabled, the BMW X6 M is capable of sprinting to 100 km/h (62 mph) in a brisk 4.2 seconds. It manages an economy rating of 11.1-litres of petrol per 100 km which is about 21.1 mpg in the United States. CO2 emissions sit at 258 g/km.
Compared to the pre-facelift X6 M, the new car also receives a brand new eight-speed M Steptronic automatic transmission which feeds power to BMW's revised xDrive system. Changes to the suspension include new upper wishbones, stiffer springs for a 10 mm drop in ride height and self-levelling air suspension for the rear wheels.
[Via Bimmer Today]