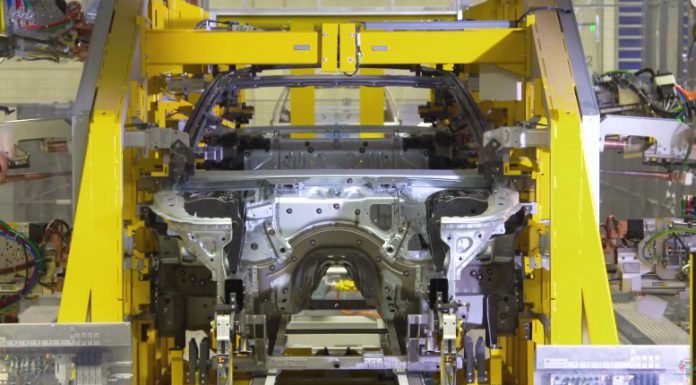 Arguably the most significant change between the outgoing BMW 7-Series and the recently revealed 2016 model is its brand new chassis and shell. If you're interested in the underpinnings of a car as much as we are, then this video is perfect for you!
[youtube]https://www.youtube.com/watch?v=EolPFxWClws[/youtube]
Drawing on the expertise the German firm has gained with its i3 and i8 models, the platform of the 2016 7-Series combines carbon fibre reinforced plastic with steel and lightweight aluminium. Thanks largely to this new architecture as well as further weight savings employed across the new 7-Series, it weighs 130 kg less than the outgoing model.
Interestingly, the underpinnings of the new 7-Series are created entirely with advanced robots with only a small handful of workers playing minor roles amidst all the technology.