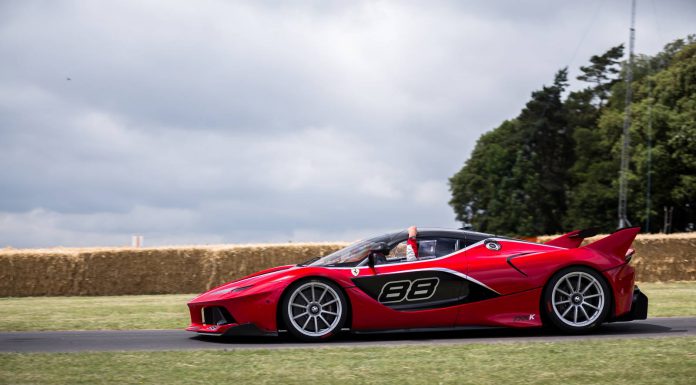 Ferrari's "XX Project" includes track-legal prototypes that are produced in limited numbers and maintained by the Italian automaker. These include the 1036 hp FXX K, the FXX and the 599XX.
Owners have to pay a premium for a program that allows them to drive their cars on special track days held by Ferrari. Otherwise, the cars are kept under Ferrari's possession at the manufacturer's facilities. The premium ranges from over $2 million on the FXX to $3 million on the FXX-K.
[youtube]https://www.youtube.com/watch?v=VMSGlZejnKk[/youtube]
It is rumoured that one of the reasons why Ferrari closely guards its "XX" range of cars is because they borrow features from its F1 cars and Ferrari does not want its rivals getting a look at them.
These cars recently took the track in a session at the Goodwood Festival of Speed 2015. The WorldSupercars YouTube channel was present at the event and recorded a video of the three "XX' cars screaming down the track.
The FXX appears to be the loudest with the Enzo-based hypercar sounding like an F1 car. Only 30 units of the FXX were produced by Ferrari with one being owned by F1 legend Michael Schumacher. It is powered by a naturally aspirated 6.3-liter V12 engine that produces 800 hp and allows the car to reach a top speed of 345 km/h.