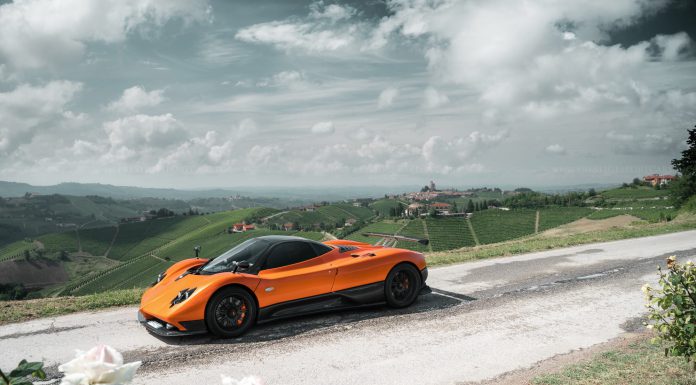 Despite being initially unveiled in 1999, the Pagani Zonda is still a car that manages to look mightily impressive over 15 years later. Of course throughout the Italian supercar's lengthy life, it has undergone a plethora of visual and mechanical overhauls to ensure it remains world class and attractive to buyers.
The latest range of Pagani models currently being produced are of course the 760 series of Zondas. They are both the fastest road-legal Zonda variants offered and typically specced out to be as eye-catching as they are fast. If the Zonda 760 models are a bit too outlandish for you however, the following Zonda F coupe snapped by Arnaud Taquet could well be the perfect middle ground.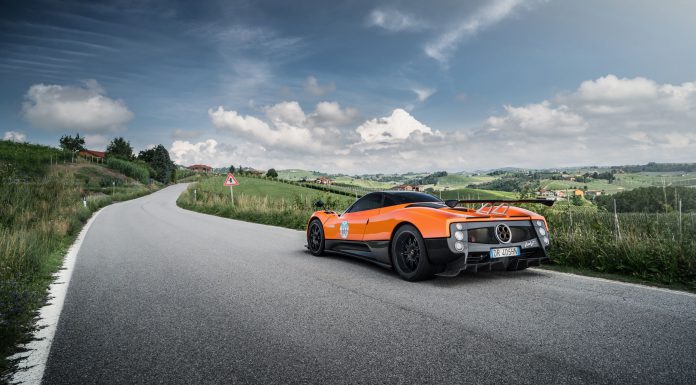 Painted in bright orange, this Zonda F features a range of elements which debuted on later Zonda models. For example, it has been installed with a larger rear wing than typical Zonda Fs as well as a carbon fibre rear diffuser similar to the unit found on the Cinque. When combined with a range of other carbon fibre accents, black wheels and orange brake calipers, there's no denying this is one of the most beautiful Paganis ever designed.