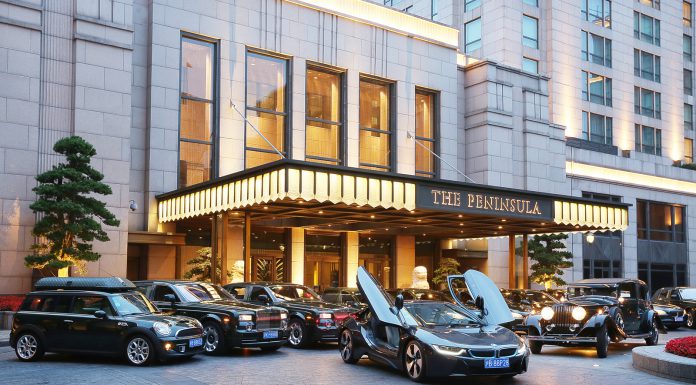 The luxurious Peninsula Shanghai hotel has just added an expensive BMW i8 to its fleet, thus becoming the first five-star hotel in the world to do so.
The Peninsula Shanghai already features a selection of public charging stations for local residents to use and on the back of the hotel's continuing support for electric and hybrid cars, BMW provided the i8 to the hotel free of charge.
Additionally, the BMW Group and The Peninsula Hotels group currently have a partnership which already sees the automotive conglomerate providing Rolls-Royce, BMW and Mini vehicles to the chain of high-end hotels. As such, the i8 joins the Peninsula Shanghai's existing fleet of Minis, Rolls-Royces and BMW 7-Series models.