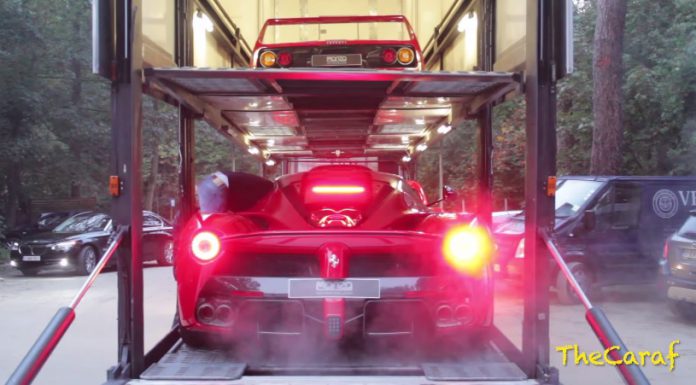 Seeing one of Ferrari's incredible halo supercars is really something to savour. Seeing all five together, in a single truck however, is simply mindboggling and that's exactly what happened at a recent Concours d'Elegance event in Belgium!
[youtube]https://www.youtube.com/watch?v=TlxeG6yeTls[/youtube]
Inside a single transporter truck were a LaFerrari, Ferrari Enzo, Ferrari F50, Ferrari F40 and Ferrari 288 GTO. What's more, all were painted in the same shade of Rosso Corsa and all are owned by the very same person!