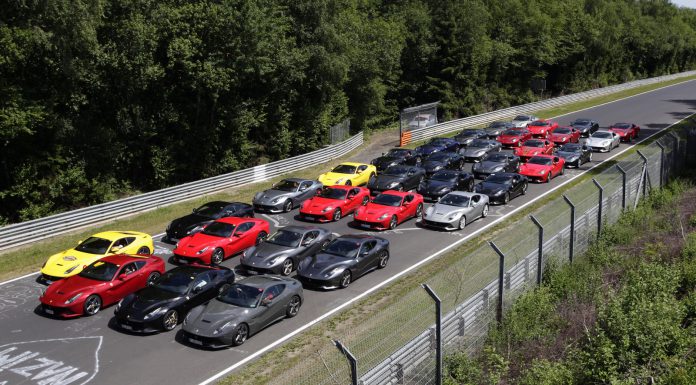 The largest ever gathering of the Ferrari F12 Berlinetta recently took place at the Nurburgring Nordschleife in Germany.
In total, 40 examples of the Italian supercar hit the circuit in what turned out to be a truly incredible display and track day. The event was so amazing that head of Ferrari development test drivers, Raffaele De Simone, was also in attendance.
To kick off the day, De Simone led the field in an F12 Berlinetta before driving hot laps of the circuit with Ferrari owners. Additionally, each and every F12 owner was able to lap the long circuit about 15 times.
Discussing the event, De Simone said "It's been wonderful to interact and to receive such great feedback from each driver: they truly have the Italian passion. Today Ferrari has invaded the Grüne Hölle!"