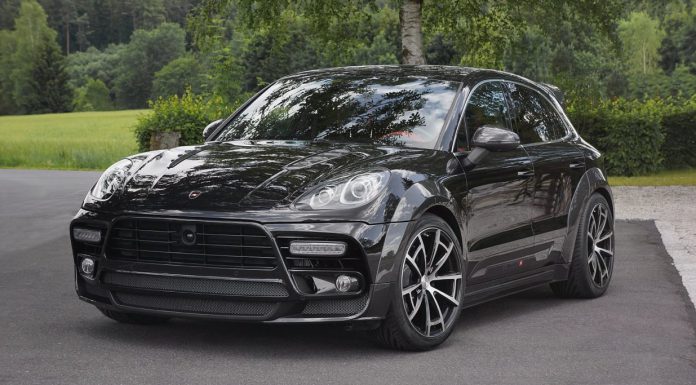 Just a matter of days after the Mansory Porsche Macan was revealed, the German marque has unveiled the second Macan which it has worked its magic on. This particular Macan is painted gloss black and has been adorned with an array of menacing new design features.
At the front, this Mansory Macan features a completely bespoke front fascia. That new front end includes a new blacked-out grille, LED daytime running lights and dual fog lights. Additionally, redesigned air intakes are featured as is a different hood with two prominent air extractors. The front is also categorised with massively flared wheel arches.
From the side, the Mansory Porsche Macan includes a set of custom 22-inch wheels combining silver and gloss black elements and spokes. Extended side skirts are also present as are the obligatory widened rear wheel arches. While the front of the car is eye-catching, the rear end is arguably even more in-your-face.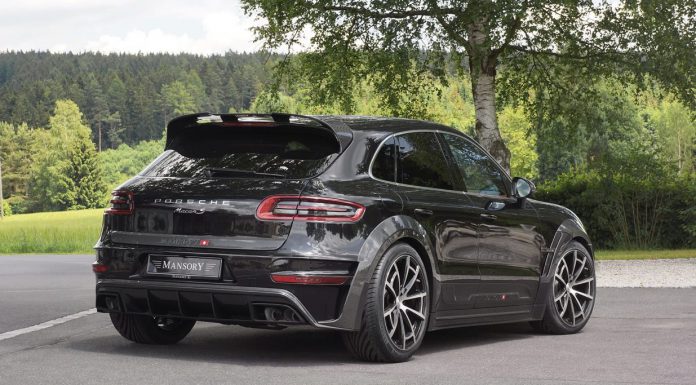 It includes a massive carbon fibre rooftop spoiler as well as a carbon rear diffuser. A new bumper has also been installed as have aggressive quad exhaust pipes.