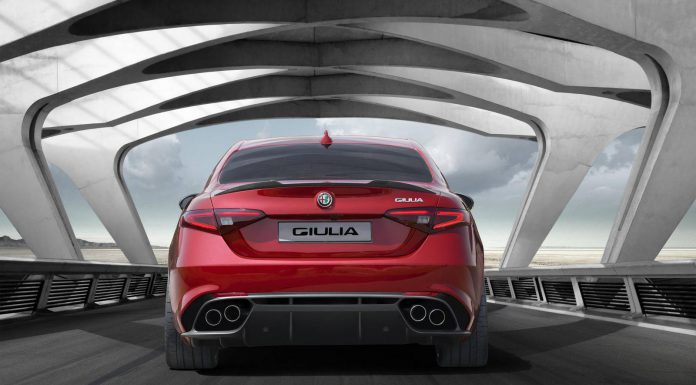 Not long after the potent Alfa Romeo Giulia QV debuted late last month, reports have emerged suggesting that the range-topping model will be capable of some truly ludicrous speeds.
As a matter of fact, an Italian magazine has learnt that during testing at the Nardo Ring, Alfa Romeo engineers managed to get the Giulia QV up to 321 km/h (200 mph). When the car reaches the market, it is likely that it will be electronically limited to 250 km/h (155 mph) like all of its rivals are from the factory.
Even if that is the case, the Giulia QV is still an immensely impressive performance machine. Powering it is a Ferrari-derived twin-turbocharged V6 engine delivering 510 hp therefore giving it significantly more power than the BMW M3 and slightly more than the Mercedes-AMG C63 S. Thanks to this power, the car sprints to 100 km/h in just 3.9 seconds.