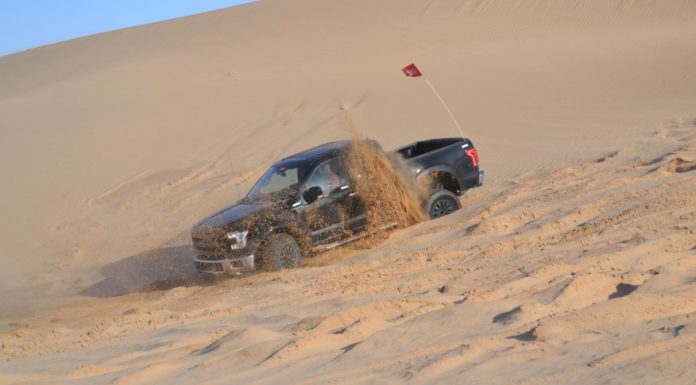 While the 2017 Ford F-150 Raptor may have launched back at the Detroit Motor Show in January, it won't hit the market for quite some time. In order to prep the vehicle for its market debut, the American marque recently took a few examples to the desert for some gruelling off-road testing.
The F-150 Raptor underwent 1028 miles of testing in the desert of America's Southwest with the course designed to mimic the Baja 1000 route. During the tests, the car reportedly hit 160 km/h on the treacherous surfaces.
Compared to the current car, the 2017 Ford F-150 Raptor weighs 225 kg less. Underpinning the new Ford F-150 Raptor is a purpose-built frame which features more high-strength steel than the current Raptor. Additionally, the 2017 F-150 Raptor makes use of military-grade aluminium alloy. Like the outgoing car, the latest-generation Ford F-150 Raptor is six inches wider than the standard F-150 for improved stability off-road.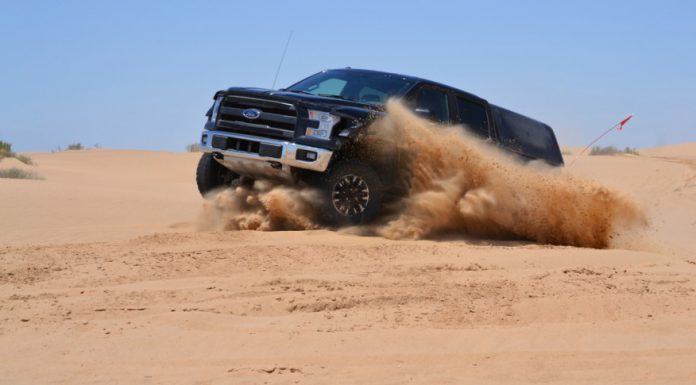 Powering the 2017 Ford F-150 Raptor is a new 3.5-litre EcoBoost engine which is actually more powerful and fuel efficient than the current 6.2-litre V8 meaning it delivers over 411 hp and 434 lb-ft of torque and will be paired with a 10-speed automatic transmission when the car reaches the market. Power will then be sent through all four wheels complete with a torque-on-demand transfer case.