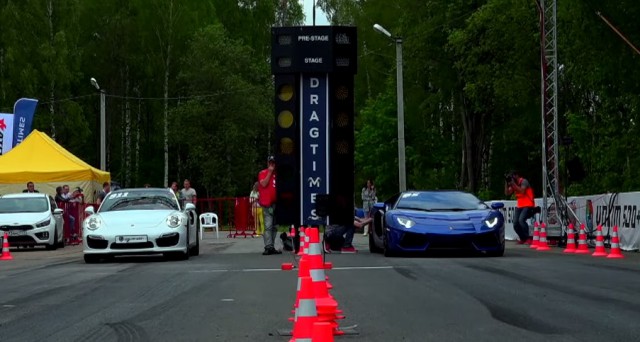 The good 'ole Porsche 911 Turbo. A rear-engine sports car which has been embarrassing far more expensive and powerful supercars since it was first unveiled.
[youtube]https://www.youtube.com/watch?v=v0hhGhzCkwA[/youtube]
Additionally, because the 911 Turbo is just that, turbocharged, while many of its rivals feature naturally-aspirated engines, it can be easily tuned and modified to deliver significantly more amounts of power than standard.
Case and point, here's a tuned PP-Performance 911 Turbo absolutely embarrassing a gorgeous blue Lamborghini Aventador without even breaking a sweat. While it may feature six less cylinders than the Aventador, the car is almost unbeatable in a straight line.