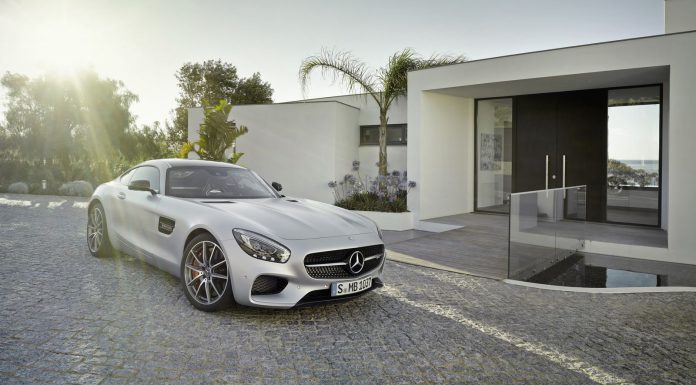 Mercedes-Benz has confirmed that it will launch its flagship model, the AMG GT, in India by the end of 2015.
This news comes after Mercedes-Benz reported a 41 per cent increase in its sales in India for the first half of 2015 (January to June). The German automaker sold 6659 cars in this period, compared to 4717 units in the same time period last year.
"With some of the most awaited products in the pipeline for the remaining two quarters, including the much awaited AMG GT, Mercedes-Benz is all set for another year of strong growth," Eberhard Kern, MD & CEO of Mercedes-Benz India, stated.
Pitted against Audi for the tag of the number one luxury car brand in India, Mercedes-Benz will launch 15 models this year and it has also expanded the production capacity at its Chakhan facility in the southern state of Maharashtra to 20,000 units annually.
Having been officially introduced by Mercedes in September last year and already on sale in the global markets, the AMG GT succeeds the SLS AMG. It features a 4.0-litre twin-turbo V8 engine, with the power transferred to the rear wheels of the car by a 7-speed AMG Speedshift Dual-clutch transmission.
The AMG GT is available in two performance trims: the AMG GT and AMG GT S. The AMG GT produces 468 hp and 600 Nm of torque. It sprints from 0 to 100 km/h in 4 seconds with a top-speed of 304 km/h. Meanwhile, the AMG GT S has 503 hp, with 650 Nm of torque. It propels to 100 km/h in 3.8 seconds with a top-speed of 310 km/h.
It hasn't been mentioned which variant of the car will be launched but NDTV claims it could be the AMG GT S Edition 1 that will first arrive on the Indian shores.
The AMG GT will be priced upward of INR 20 million ($315,000) and will compete against the likes of Audi R8, Porsche 911, Aston Martin Vantage and the Jaguar F-Type.