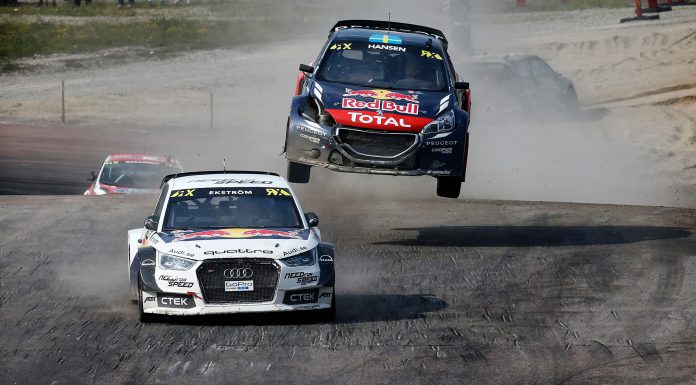 Initially it was 22-year old Timmy Hansen who crossed the line first in front of his home crowd at World RX of Sweden. However, a decision by the stewards saw him demoted to second after he was found to have breached the rules by pushing his opponent(Ekstrom). That promoted Audi S1 driver Mattias Ekstrom to first place, making this his second consecutive World RX of Sweden win.
Andreas Bakkerud remained unaffected and finished in third for Ford Olsbergs MSE. Championship leader Petter Solberg had qualified first in the intermediate stage but he crashed his Citroen DS3 on the gravel breaking his steering. Nevertheless, Solberg still leads the driver's standings with a 44-points advantage over Johan Kristoffersson.
An excited Ekstrom said: "I'm happy for my guys and for myself, I feel this is a well deserved win. I have no hard feelings towards Timmy, he deserves P2. He made a brave move passing me on the corner but everybody has to play by the rules of a World Championship. I did feel like I was robbed of the win so I'm pleased that the stewards made the decision that they did – it sets the level of the bar of how we should race. I'm really pleased with how car the car has performed and of course it's always amazing to take a win at my home race."
A disappointed Hansen added: "It was a very close call. I saw a gap on the final corner after the jump, I didn't hesitate and I just went for it. I didn't think I was pushing Mattias, there was some contact side by side but that is rallycross in my opinion. I still feel like I won in front of my home crowd and I crossed the finish line first which was a dream feeling."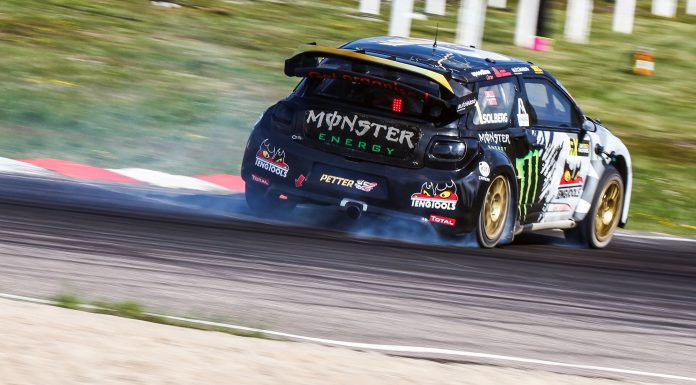 Topi Heikkinen finished fourth leading Reinis Nitiss of Ford Olsbergs MSE. Latvia's Janis Baumanis claimed the win in the S1600 category leading Russia's Nikita Misyulya and Norway's Magnus Bergsjobrende respectively. Elsewhere, Fredrik Salsten won in the TouringCar class where he now leads with only one round remaining.
Drivers will take a five week break before embarking on the World RX of Canada on August 7.