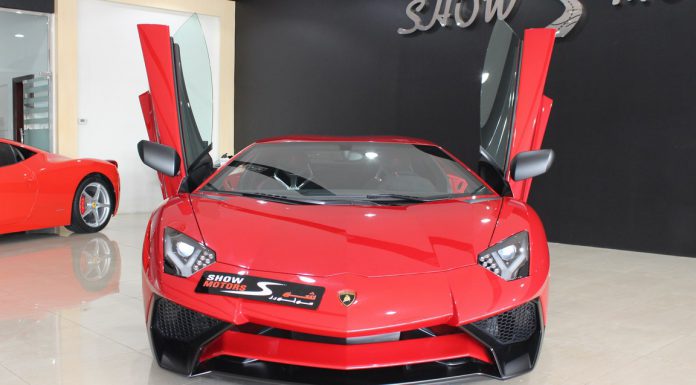 Customer deliveries of the potent Lamborghini Aventador LP750-4 SV may have only just commenced and already, an exotic car dealership in Dubai has a stunning Rosso Mars example up for sale.
While no pricing details have been revealed, the listing claims that this Aventador SV has covered a grand total of zero miles. Of course, that isn't entirely true as it would have been driven around the Italian marque's factory before being delivered. Nevertheless, it is essentially brand new and will be perfect for any wealthy enthusiast who missed out ordering one of just 600 Aventador SV's from the factory.
Alongside the red paint, this SV is essentially identical to the original display model presented by the automaker. As a result, it features gloss black wheels with incredibly tight and intricate spokes. Additionally, there are gloss black components across the front bumper and side skirts with the red centre locks on the wheels also catching the eye.
Elsewhere are a range of matte carbon fibre components like the rear wing, side air intakes and wing mirrors.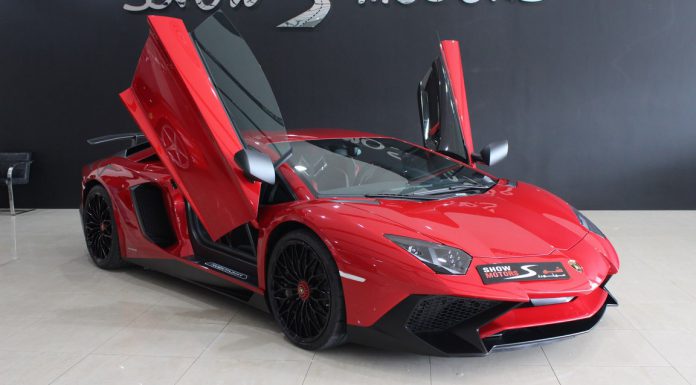 Of course, the Lamborghini Aventador LP750-4 SV sports the same powertrain as the regular Aventador; a 6.5-litre V12. However, it gets a modest power boost of 50 hp together with a weight reduction of 50 kg. Consequently, the top speed is now 350 km/h and the 0-100 km/h time drops from 2.9 seconds to 2.8 seconds. Torque remains at 507 lb-ft at 5,500 rpm and peak rpm rises to 8,500 rpm.