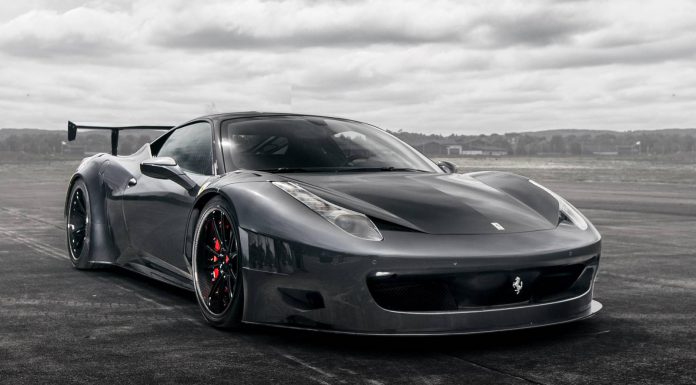 Aero-fiiting and wheel specialist Vogue Auto Design (VAD) has teamed up with Gray Design to officially launch the road-legal VAD Ferrari 458 GT3, also known as the 'Curseive'.
It is based on the Ferrari 458 Italia and takes inspiration from the GT3 variant of the supercar. VAD came up with the concept of the car last year and the first one has been produced at the request of Swedish actor Mikael Persbrandt. This was after VAD was contacted by Ricky Rasenius, who owns a Ferrari Challenge race team, on behalf of Persbrandt at the beginning of 2015.
The car was initially planned to be produced at VAD's composite partner BAMD's UK facility, but it was eventually constructed in Sweden. The VAD Ferrari 458 GT3 has been fitted with a new front bumper, front splitter, air grilles, exhaust tips, widened fenders, rear bumper, a rear diffuser and a track-inspired ducktail spoiler. All these components have been made from carbon fibre.
Moreover, the suspension and wheels have also been upgraded. While the Quantum QRS coilover package is standard in the VAD Ferrari 458 GT3, owing to Rasenius' close relation with Ohlins, their two-way adjustable coilover suspension system was picked. The wheels are taken from VAD's Avante Garde collection and Pirelli tyres will be used along with a full valvetronic Capristo exhaust system.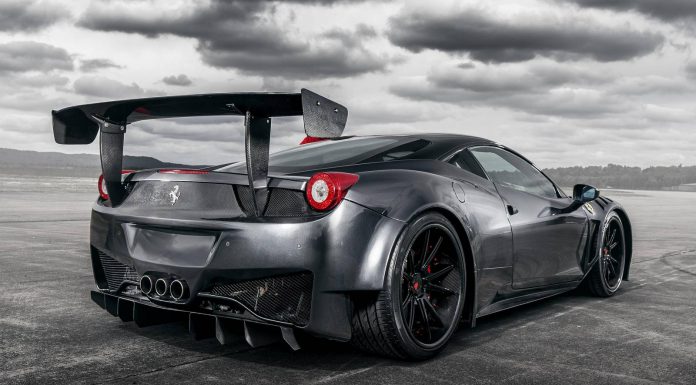 Since the car will spend considerable time on the track, it will get a special set of VAD 19-inch VM1 forged wheels with superlight weight titanium hardware and Pirelli slick tyres for racing purposes. Persbrandt has already tested out the car once at the 12-mile Nordschleife circuit. Despite running on the Pirelli road tyres, he completed the lap in 7 minutes and 50 seconds.
"This project is the perfect showcase of other upcoming GT3 and custom style packages from VAD and Gray Design," VAD wrote in its press release.