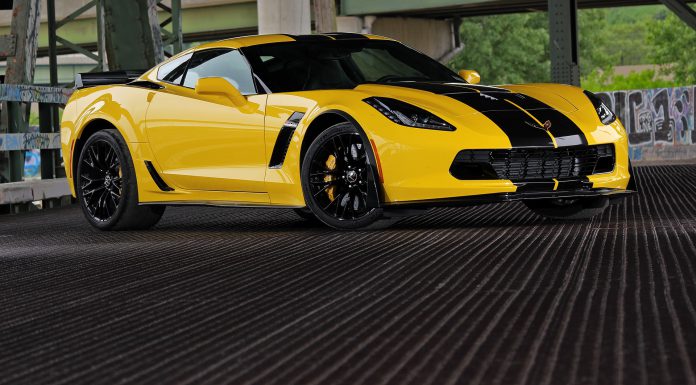 With 650 hp on tap, there's no denying that the Chevrolet Corvette Z06 is ferociously quick. Clearly however, it wasn't fast enough for aftermarket tuner Procharger who have installed the American supercar with a plethora of performance modifications.
For starters, the tuner has replaced the Z06's roots supercharger for a larger, centrifugal supercharger. Running the same 10 psi of boost as the stock supercharger, the Procharger Corvette Z06 now pumps out an impressive 825 hp.
Alongside the new blower, the Z06 has been adorned with a custom intake manifold as well as an air-to-air intercooler. Beyond these modifications, everything remains standard. However, that's certainly not a bad thing.
High-performance Chevy engines have proven to be exceptionally reliable when modified and tuned so despite the extra power and torque, the Z06 in question should be just as bulletproof as the standard car.