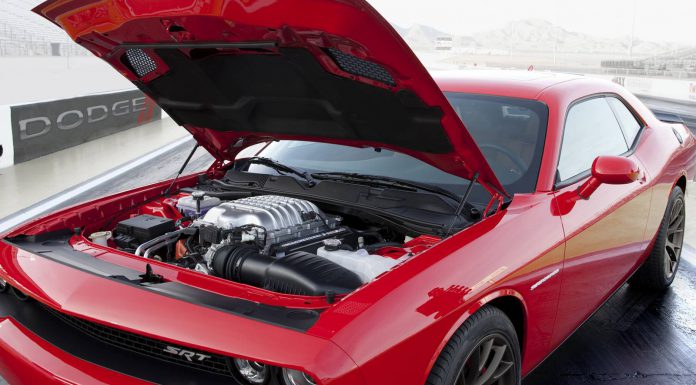 Fiat Chrysler Automobiles is planning to significantly increase production of the exceedingly powerful and popular 6.2-litre supercharged V8 Hellcat engine.
While speaking with Automotive News, head of Dodge and SRT brands Tim Kuniskis said that the increased number of Hellcat engines will help the American marque meet the ever-increasing demand for the Challenger Hellcat and Charger Hellcat.
Adding to this, Kuniskis said "We're going to build more [Hellcats] for 2016. We stopped taking all Hellcat orders months ago so that we could catch up to that demand, and then we will launch the 2016s."
It remains to be seen how many more Hellcat engines Dodge plans on producing but so far in 2015, around 4000 have been made. That figure is expected to rise significantly considering the Jeep Grand Cherokee is set to use the Hellcat engine in its eagerly-anticipated Trackhawk variation.
[Via Automotive News]