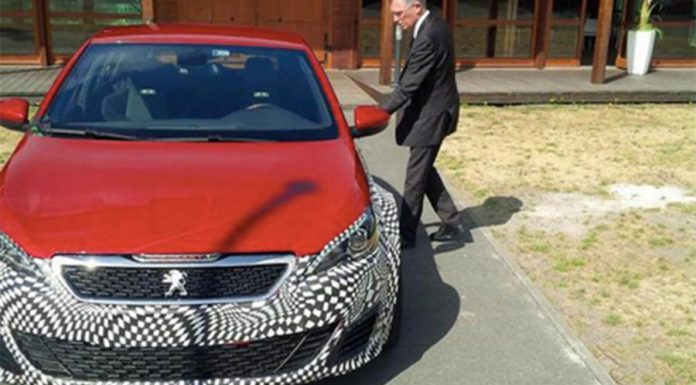 It seems as though the insane Peugeot 308 R Hybrid is heading closer to production after Peugeot Sport boss Carlos Tavares was snapped testing a lightly camouflaged prototype.
Amazingly, these two images were actually released by Peugeot boss Maxime Picat indicating the automaker is pushing forward with bringing the car to the market. As for the test mule in question, it features the same widebody kit as the original concept and then features black and white camouflage across its entire lower half.
Despite the camouflage, it seems inevitable that when the car reaches the production line, it will look almost identical to the concept.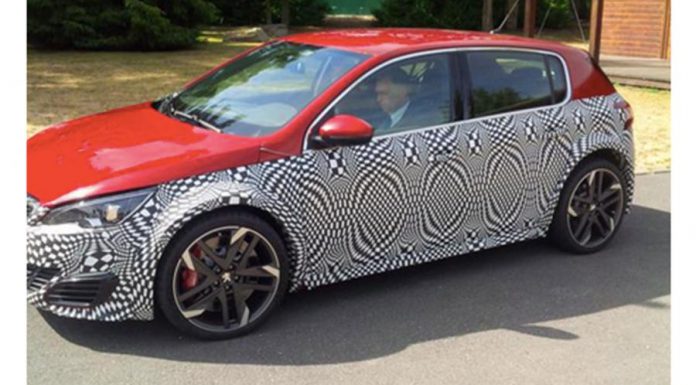 Beneath the skin, the Peugeot 308 R Hybrid Concept combines a four-cylinder 1.6-litre petrol engine joined by two electric motors. Each of those electric motors produce 115 hp with one powering the front axle and the other powering the rear axle. When combined with the internal combustion engine, the Peugeot 308 R HYbrid Concept delivers a scarcely believable 493hp and 730 Nm of torque. All told, the car reportedly accelerates to 100 km/h in just 4 seconds.
It is unclear if Peugeot plans to modify the car in anyway if and when it hits the market. There's certainly a possibility it could be detuned to the 420 hp mark in order to perfectly match the impending Volkswagen Golf R420.