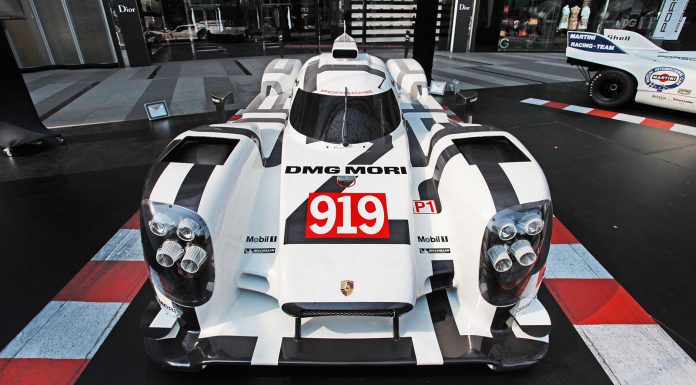 During the 24 hours of Le Mans weekend, an official Porsche 919 Hybrid replica was being sold by the German marque on eBay. Well fast forward a couple of weeks and the listing has ended with the non-functional 919 selling for $106,100 USD.
The replica was sold by the Asia Pacific division of Porsche with all funds raised benefiting charity organization SportCares, which provides help for people with disabilities. It remains to be seen where the buyer lives but the listing revealed that the 919 Hybrid replica would be shipped for free to 13 different countries in Asia including Singapore, Malaysia, Thailand, Taiwan and Indonesia.
The Porsche 919 Hybrid replica sold is one of just 13 produced when the endurance racer was being developed and has since been used for display purposes around the work. When originally created, it would have aided in the progression of the real-life 919 Hybrid and been used extensively by the German marque's engineers.
This year's 24 Hours of Le Mans proved historic for Porsche with it claiming 1st and 2nd places in the world's most famous and prestigious endurance race. The functional 919s feature 2.0-litre turbocharged V4 engines delivering 500 hp to the rear wheels. Each is then powered by an electric motor with an extra 400 hp for the front wheels.