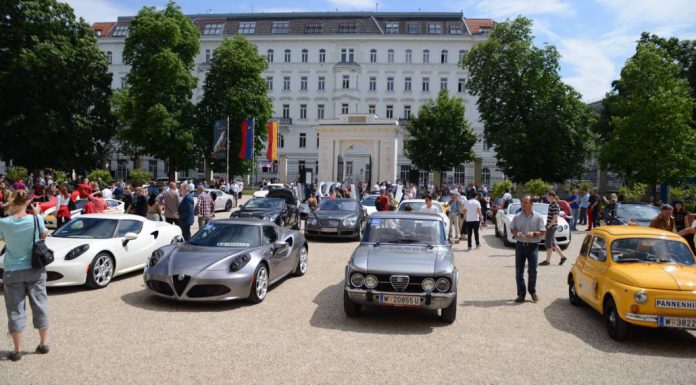 An event created for the car enthusiast, which is becoming a tradition in Austria, has something very special going on. Unlike others, the TAG DER 1000 PS supercar meeting reunites over two hundred examples of supercars, classics, exotics and much more, on the streets of Vienna.
You may have already seen the video of all these cars loudly going through the crowd of cellphones and cameras, whether street legal or not. Well it was much more to that, as the following images show.
Everything from classic Alfas to the newest AMG GT could be seen driving to the Palais Liechtenstein, with spectators filling the streets all the way from the start point to the end. Our friends at Motorblock even drove a small rocket to the event to provide us with this images; the Abarth 695 Biposto. While on the Italian car subject, it is important to mention that Ferrari and Lamborghini were two of the most appreciated brands by the spectators who didn't leave much room for others to get a snapshot.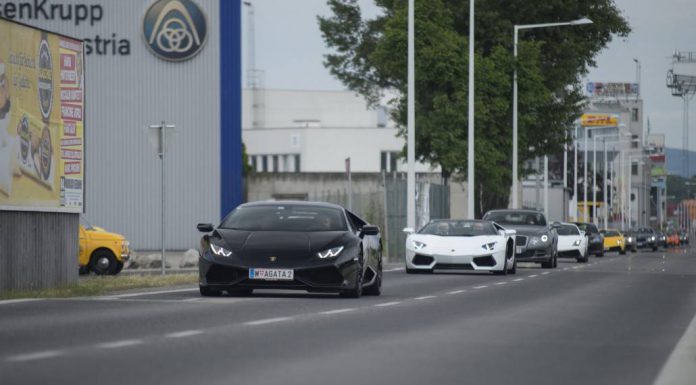 Plenty of Mercedes-Benz as well as Porsche vehicles also showed up. For Mercedes, it was all about style and luxury as they demonstrated with their AMG models and a gorgeous 300 SL. Bentleys were also present in diverse flavours, all colors and shapes, like money had no limit for their owners; and it truly has not, as the International Sports Car Club, who was present, had shown us before. As an example, a rare Porsche Carrera GT was driven through the streets of Vienna as part of the show… but it gets better.
With a police escort, cars could safely travel and show off a little for all the spectators around. When they all arrived at the Palais Liechtenstein, the view was simply amazing, and some of the drivers had the honor of parking in the garden for it was time to take a look at the cars standing still. Many people from all over Vienna gathered around to live their automotive passion one way or another through all this beauties who peacefully rested there for the afternoon. When it comes to Ferrari, we couldn't decide which is the rarest, so why don't you take a look at the gallery and leave a comment to tell us your opinion?
This event is set to be a tradition for the years to come, and the willingness of the organizers is comparable only to the happiness of the spectators and drivers. Now that it has ended, many good memories remain and the hope for next year's edition is strong.