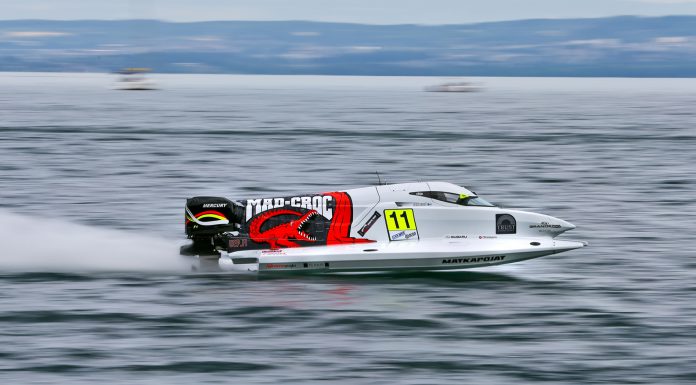 Last weekend GTspirit was hosted by two-time F1H2O World Champion Sami Selio of Mad-Croc Baba Racing in Evian during the Grand Prix of France. We got to see up close and personal how F1H2O teams work and how the small things that one could never imagine matter on water, vastly different from Motosport on tarmac.
Selio was quickest during Q1 and Q2 sessions but strong winds forced the UIM Race Officials to postpone Q3 shootout to Sunday morning. Escaping Q2's angry winds was Emirates Team driver Ahmed Al Hameli who blew his boat over meaning the team had to burn the midnight oil dealing with repairs. Sunday's conditions were no better as the drivers rose up to a top six shootout. The winds were too hard forcing Selio to qualify in fifth.
"I really thought it would be calmer out there this morning" said Selio. "I chose the wrong propeller and it cost me at least three seconds."
Soon as the main race went green Swedish driver Jonas Andersson was quick to overtake Selio while Philippe Chiappe led the pack after starting from pole. Unfortunately for the Frenchman and defending World Champion his flywheel jammed resulting to a sudden halt on the waters. This promoted Selio into third place, with Alex Carella leading Shaun Torrente.
Selio added: "I didn't want to risk it in the opening stages of the race. Plus I knew that Forss had a longer boat than my BaBa one, so he coped better in the rough conditions".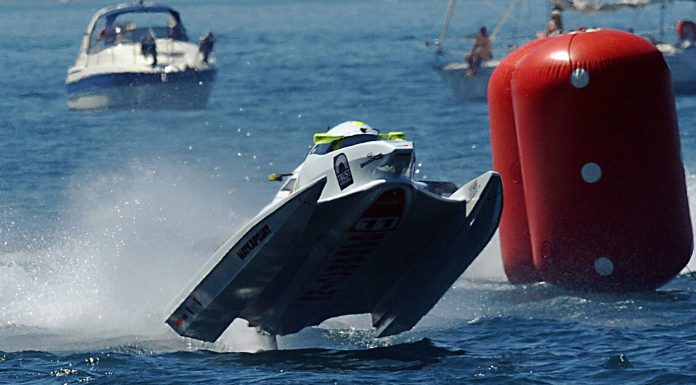 A race-changing incident took place when Francesco Cantando made contact with Erik Stark's boat resulting to the yellow flags. Soon as the race was restarted Selio suffered a mechanical problem that prohibited him for racing in full throttle, Torrente who was running second also suffered a mechanical problem and retired. Luckily for Selio, there was a mix up in the race control box and they had to end the race under yellow flags meaning Selio was in second.
The victory was short lived after the race officials awarded Selio a one-lap penalty for hitting a buoy. He dropped further down to fifth, Alex Carella who crossed the finish line first was also disqualified for having an improper set up on his boat. Thus Youssef Al Rubayan was crowned the winner, sharing the podium with Jonas Andersson and Filip Roms.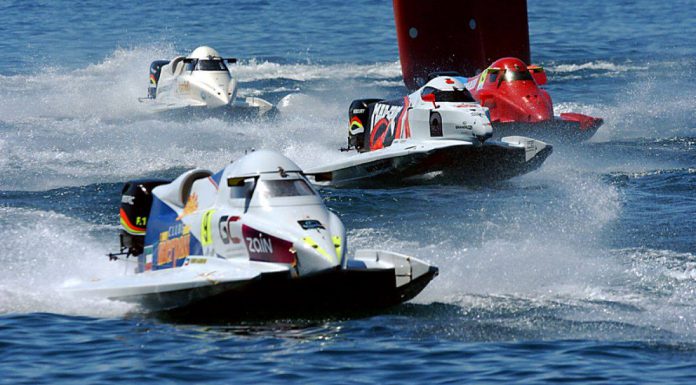 We would like to thank the entire Mad-Croc Baba Racing especially Sami Selio for this lifetime experience at F1H2O! You can follow him on FaceBook and F1H2O here.