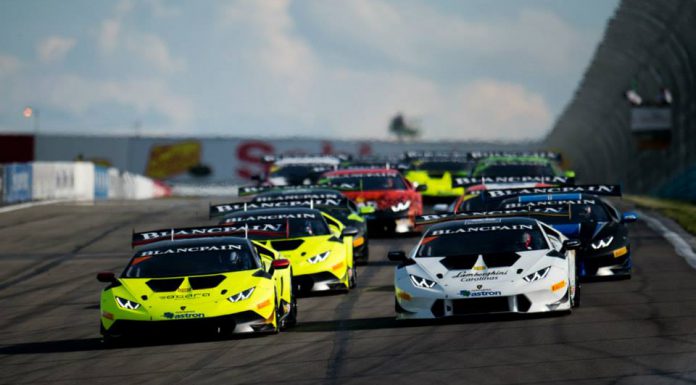 Watkins Glen International – popularly known as the Mecca of North American road racing – hosted Rounds 3 and 4 of the 2015 Lamborghini Super Trofeo North America that ended with heavy downpour resulting to the cancellation of the fourth round due to safety reasons. Andy Lally took the win in his first race of the season to give Lamborghini Carolinas a much needed win in the #99 Lamborghini Huracán LP 620-2 Super Trofeo fielded by Change Racing.
Lally took part in the two last rounds of the previous season, he started the race in second behind Edoardo Piscopo only to take the lead when Piscopo served a mandatory pit stop. The #50 Lamborghini Huracán Super Trofeo of O'gara Motorsport crossed the line in second with Richard Antinucci behind the wheel, a mere 0.745 second behind Lally! This was Antinucci's third podium victory of the season as well as Lamborghini Beverly Hills'.
Speaking about his Victory, Lally uttered: "This was a lot of fun! These cars are pretty wild, and this was a blast. I had a lot of pressure from (Edoardo) Piscopo and then Antinucci at the end. I had an incident coming into the apex of Turn 9, and I had to rim-shot the corner and he (Antinucci) gained a bunch of time on me, but I was able to hold on. It was a really good time."
Kevin Conway and Enrique Bernoldi from Lamborghini Paramus rounded off the top three after flashing across the finish line in third with the #01 Prestige Performance Lamborghini Huracán Super Trofeo. Meanwhile, Piscopo ended up finishing the race in fourth.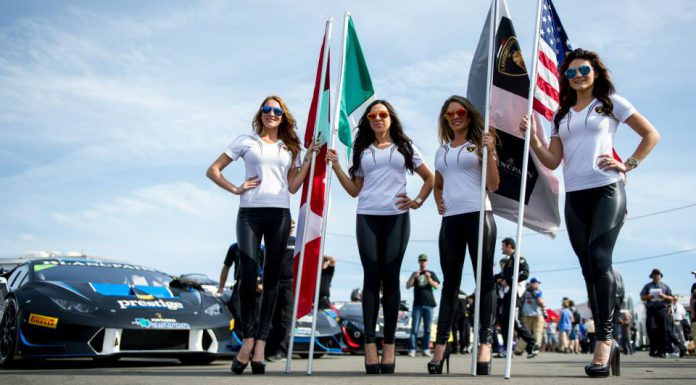 Lamborghini Carolinas and Change Racing also celebrated victory in the Pro-Am class with Corey Lewis topping this category. He shared the podium with Angel Benitez Jr. and Nicholas Dickson from Lamborghini Miami in the #26 Avid Motorsports Huracan; and the duo of Cedric Sbirrazzuoli and Lawrence DeGeorge in the #07 STR Huracan of Lamborghini Dallas.
O'gara Motorsport claimed more podium wins from this round after Ryan Ockey drove home first in the Amatuer division representing Lamborghini Vancouver. The amateur class was a family affair with the father-son duo of Jim and Josh Norman taking second to score their third podium win while Ockey's brother finished in third in another O'gara Motorsport Huracan representing Lamborghini Calgary.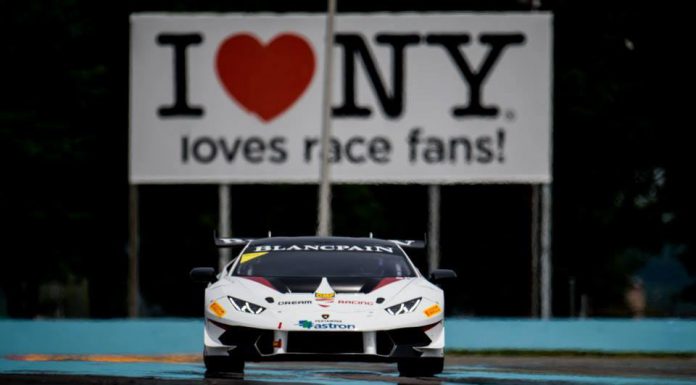 Elsewhere in the class of Gallardo drivers, Dylan Murcott was first in the #84 Lamborghini Gallardo LP570-4 Super Trofeo of Mitchum Motorsports leading teammates Brandon Gdovic and Todd Snyder. You can catch a tape-delayed coverage of Round 3 on July 8 at 10 p.m. (ET) on CBS.
Virginia International Raceway will host Rounds 5 and 6 of the Lamborghini Super Trofeo North America from August 21 to 23.