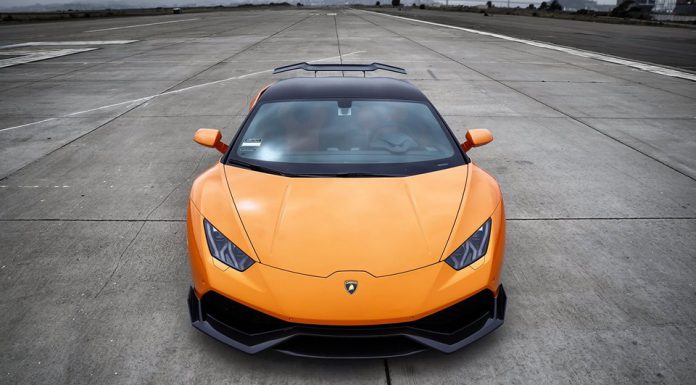 GT Auto Concept, the United States-based car tuning company has unveiled an orange Lamborghini Huracan with some performance and cosmetic modifications.
The Huracan seen in the video below has been fitted with an IPE valvetronic exhaust and Ryft Design GT10-N wheels. Moreover, a carbon fibre aero kit from 1016 Industries has been added along with Novitec's lowering springs. The owner of the Huracan sent the car to GT Auto Concept's workshop directly from the showroom. It looks more imposing now and the exhaust note is simply exhilarating.
[youtube]http://www.youtube.com/watch?v=j31baI2VDho[/youtube]
The Lamborghini Huracan comes with a 5.2-liter V10 engine that produces 602 hp, allowing the car to sprint from 0 to 100 km/h in just 3.2 seconds. The car is mated to a 7-speed dual-clutch automated manual gearbox that transmits the power to all the wheels of the car. The Huracan has an electronically limited top-speed of 325 km/h.
GT Auto Concept provides premium automobile tuning parts, services and technical expertise. Its partners include Brembo, Vorsteiner, IPE and BMW, among others. The company has also worked on the white Lamborghini Huracan of Gidi Chamdi, who is popular in the US drag racing circuit. He recently won the TX2K15 race event and is a member of the GTspirit Owners Club.