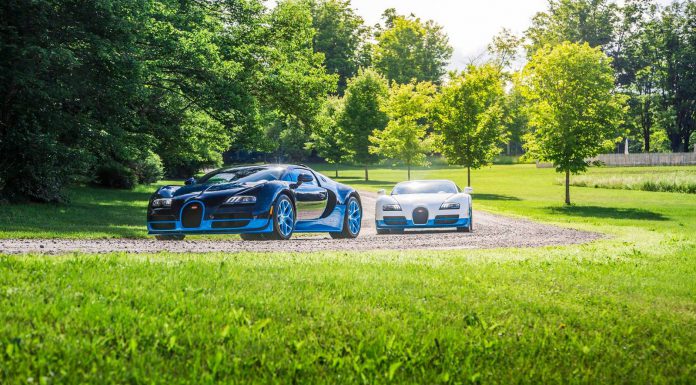 At March's Geneva Motor Show, the final ever Bugatti Veyron was unveiled. Now the French marque has shifted its focus to the Veyron's successor, the Chiron. Despite the Veyron not being produced anymore, it will be remembered as one of the world's finest production cars with arguably its most impressive specification being the Grand Sport Vitesse.
Holding the title as the world's fastest production convertible, the Bugatti Veyron Grand Sport Vitesse is capable of accelerating all the way to 408.8 km/h (with the roof down!). While it remains to be seen just how many units of the Vitesse were produced, the following two recently snapped in Connecticut are certainly amongst the most exceptional.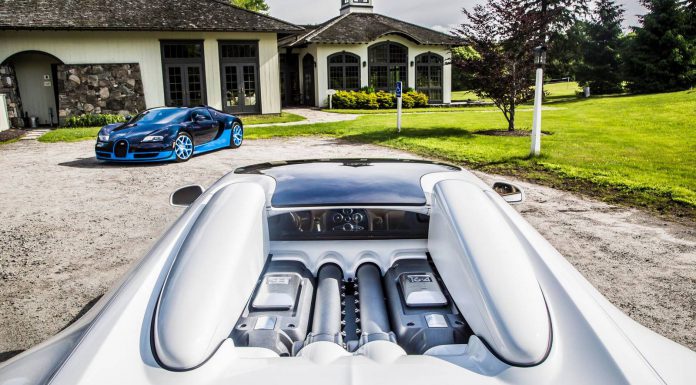 Arguably the most eye-catching of the pair is the example with a stunning dark blue carbon fibre body combined with a range of bright blue accents like the lower front bumper and side skirts. The second is painted white with the same blue trimmings and when pictured together, these two hypercars are simply mindblowing!