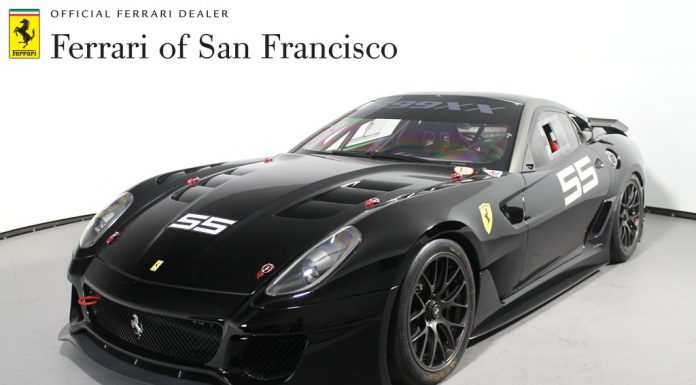 Update: This car is no longer for sale.
An exceptional 2011 Ferrari 599XX is currently up for sale from Ferrari of San Francisco. While this isn't the range-topping Evoluzione spec car, it's little surprise why it has an asking price of $1.5 million.
Despite attending a number of Ferrari held trackdays as part of the XX Programme, the number 55 Ferrari 599XX has only covered a bit over 3200 km. By normal car standards, that makes the Italian supercar essentially brand new. Of course, those 3200 km would have mainly been on-the-edge driving around some of the world's fastest and most ferocious racetracks.
While some 599XX's feature bright paint jobs, the simply gloss black finish of this example makes the car look exceptionally stealthy particularly when combined with the black wheels and heavily tinted taillights.
Powering the 599XX is a tuned version of the 599 GTB's screaming naturally-aspirated V12 engine. It pumps out 720 hp at 9000 rpm and thanks to 630 kg of downforce being generated at 300 km/h, the car managed to lap the Nurburgring Nordschleife in just 6 minutes and 58 seconds in 2010.
[Via James Edition]