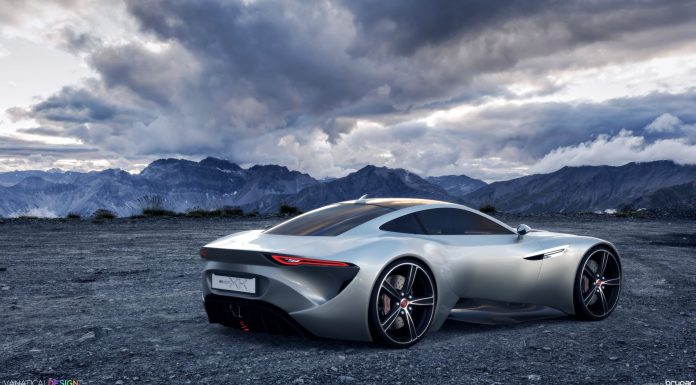 15-year-old Thai designer Jennarong Muengtaweepongsa of Vanatical Design has just unveiled the so-called Jaguar XK Concept. Rendered to imagine how a potential next-generation XK Coupe could look, the car features exceptionally eye-catching styling and is extremely impressive to look at.
In creating the car, Vanatical Design wanted to ensure it was identifiable as a Jaguar XK while incorporating styling traits from both the Jaguar C-X75 Concept and the road-legal F-Type. With that in mind, the car is clearly identifiable as a Jaguar model.
[youtube]https://www.youtube.com/watch?v=lWB7O8i1ooc[/youtube]
The front for example, features a characteristic Jaguar oval grille as well as tapered LED headlights stretching across the front end. Relatively small air intakes for the brakes are also featured on either side of the front bumper while the bonnet includes two prominent air extractors.
The side are characterised by interesting skirts while taper off under the doors in a very edgy way. Other key design elements include a reverse shark fin antenna as well as F-Type inspired LED taillights and a bold diffuser.