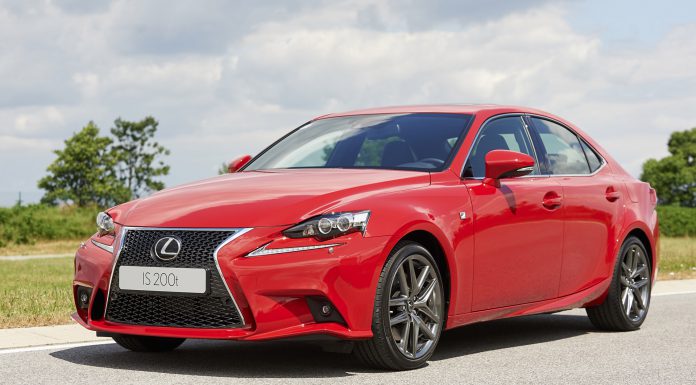 The covers have just been taken off the 2016 Lexus IS200t. This IS variant is the first ever offered with a turbocharged engine and follows on from the turbo'd Lexus NX introduced last year which just so happened to be the Japanese firm's first ever turbocharged model.
The IS200t's engine is identical to the one from the NX200t. As a result, it is a 2.0-litre turbo four-cylinder delivering 241 hp and 258 lb-ft of torque in Europe. It also returns 33 mpg on the European cycle. Both those power and torque figures are a jump over what the naturally-aspirated V6 of the Lexus IS250 offers.
Coupled to this engine is a smooth eight-speed automatic gearbox sending drive to the rear wheels. All told, the IS200t will accelerate to 100 km/h from a standstill in 7 seconds flat as well as a top speed of 230 km/h.
Further down the road, there's a distinct possibility that the Lexus IS200t will also be offered with all-wheel drive.