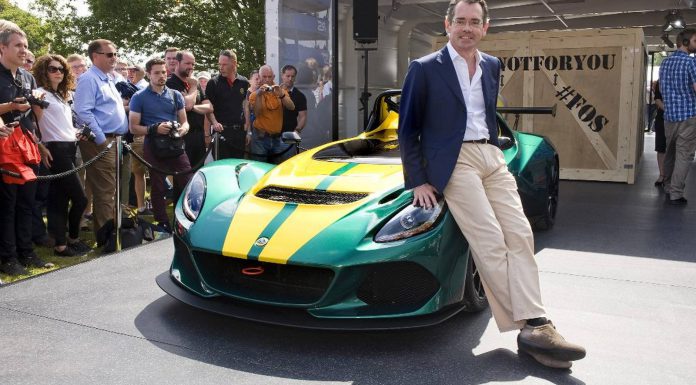 On the back of reports that Lotus was developing an SUV, the British automaker has confirmed to Auto Express that it will indeed launch an SUV in 2019.
The Lotus SUV is initially being created with the Chinese market solely in mind. However, if it proves popular there, there's a strong chance it could be offered for sale across Europe including the firm's home in the United Kingdom.
Discussing the car, Lotus chief executive Jean-Marc Gales said the car will be "much lighter and faster than any other SUV currently on offer. Currently SUVs are too big and heavy. We want to get SUVs to be light and fast. The nearest rival will be the Porsche Macan – but ours will be better.
"The first market will be China but we haven't yet decided if it will be sold anywhere else. But obviously if the car is a success there – and I strongly believe it will – we will go outside of China."
It is reported that the Lotus SUV will draw on the firm's engine deal with Toyota. Consequently, it should be powered by a Toyota sourced petrol engine and should also be offered in hybrid guise in China. If the SUV makes its way to the European market however, a diesel engine should also be offered.
[Via Auto Express]