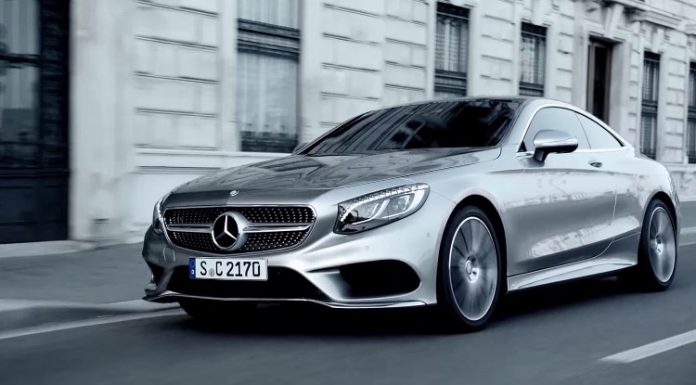 A brand new clip for the sleek Mercedes-Benz S-Class Coupe has just been released.
[youtube]https://www.youtube.com/watch?v=cIKcPW9S9KE[/youtube]
Showcasing the impressive design of the luxurious two-door in the finest possible way, the video really highlights just how undeniably stunning the S-Class Coupe is. Despite being recognisable as a big S-Class model, the German marque has been designed the car in such a way that it looks smaller than it actually is while also being impressively low and aggressively wide.
GTspirit review of Mercedes-Benz S63 AMG Coupe and S65 AMG Coupe

Having had the opportunity to test all S-Class Coupe variants, we know firsthand just how incredible the car is. Alongside its eye-catching design, it incorporates the suppleness of the S-Class sedan and in the two AMG models, is also exceptionally fast both in a straight line and around twisty mountain roads.