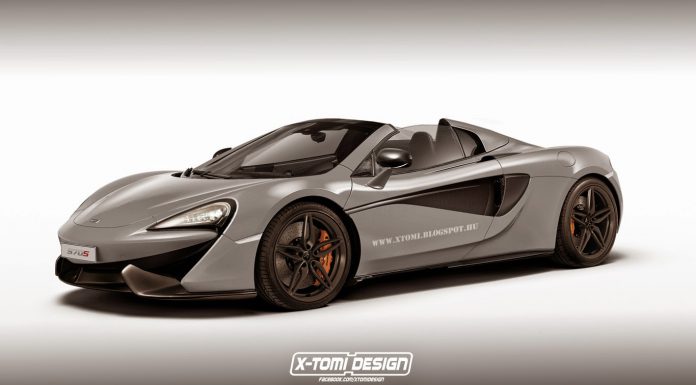 Alongside announcing its financial results for 2014, McLaren has revealed that it is working on two different body styles of the brand new Sports Series range.
While the British marque has remained unsurprisingly coy on details, it said that the first new Sports Series body style will be introduced in 2016 before a second new body style is revealed the following year.
It remains to be seen what form these body styles will take but the model debuting in 2016 is most likely to be the McLaren 570S Spider. As for the second variant, it could be the rumoured 570S Gran Turismo focused more on everyday driving and practicality.
Whatever the case may be, the McLaren Sports Series range is expected to account for around 2500 units of the marque's 4000 unit goal for 2017.