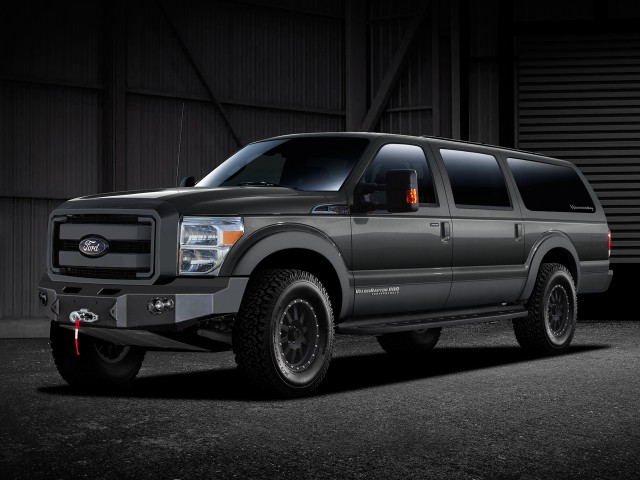 Texas-based tuner Hennessey Performance has just unveiled its biggest car yet, the 2016 Hennessey VelociRaptor SUV. Based around the 'standard' Ford F-250 pickup, Hennessey has dramatically extended the car while installing a hard canopy at the rear.
Thanks to the vehicle's added length, Hennessey has been able to develop a third row of seats for the car. Those extra seats combined with the revised doors mean the VelociRaptor SUV can comfortably seat seven people across the three rows. If that isn't enough, a different middle row can be installed which bumps of seating capacity to eight.
For power, the Hennessey VelociRaptor SUV comes fitted with a massive 6.7-litre turbocharged V8 diesel engine pumping out a total of 440 hp and 880 lb-ft of torque. Alternatively, supercharged petrol 6.2-litre V8s are also on offer ranging from 600 to 650 hp.
Visually, the car features all the aggressive and bold body panels which have made Hennessey's creations so notable. They include a revised front fascia, massive wheels and side steps.