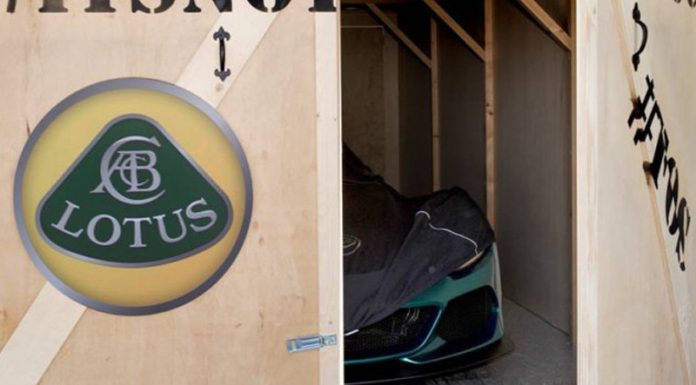 A brand new teaser image of the upcoming Lotus 3-Eleven has just been released. The car is set to debut very soon at the Goodwood Festival of Speed 2015. The new 3-Eleven will act as the spiritual successor to the 2-Eleven and is tipped to be the most potent Lotus ever offered.
While the teaser image doesn't reveal much, it looks as though the 3-Eleven will adopt a similar front fascia to the Exige models with possibly the same headlights. With that being said, significantly larger air intakes are visible as is a very pronounced gloss black splitter.
Beneath the skin, the Lotus 3-Eleven will feature the same 3.5-litre supercharged V6 as the Evora S and Exige S models. Whereas these Lotus models deliver a maximum of 400 hp in range-topping specification, the 3-Eleven will reportedly pump out 420 hp meaning it'll be almost 70 per cent more powerful than the 2-Eleven which it effectively replaces.
All up, the 3-Eleven is pinned to tip the scales at less than 800 kg meaning it should feature a power-to-weight ratio beyond 500 hp per tonne. Consequently, the Lotus 3-Eleven should rocket to 96 km/h (60 mph) in less than 3 seconds while also being capable of topping out at around 290 km/h.
Beyond its engine, the car will feature the same aluminium monocoque chassis as the Exige S while also incorporating a roll cage, a customised windscreen, lightweight racing seats and a number of new aerodynamic aids.
Interestingly, the 3-Eleven will be offered in both track-only and road-legal specifications. In track specification, a Nurburgring lap time in around 7 minutes is likely.