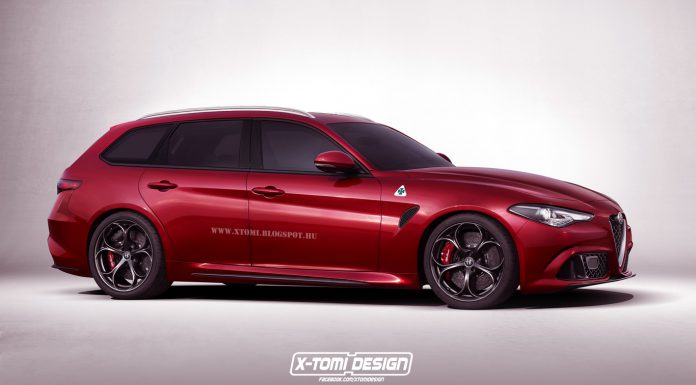 It was bound to happen and it just has, the brand new Alfa Romeo Giulia Quadrifoglio Verde has just been rendered in Sportwagon guise.
While no official word about a potential Giulia Sportwagon has been given, there's certainly a possibility such a car will be offered. After all, the Giulia's predecessor, the 159, was available in estate guise as are the Italian car's main rivals; the Mercedes-Benz C-Class, BMW 3-Series and Audi A4.
To create the car pictured, X-Tomi Design has extended the Giulia's sleek roofline and fitted a more upright tailgate and rear window. While not quite a sleek as the A4 Avant, there's a good chance any possible production-spec Giulia Sportwagon will look like this.
[Via X-Tomi Design]