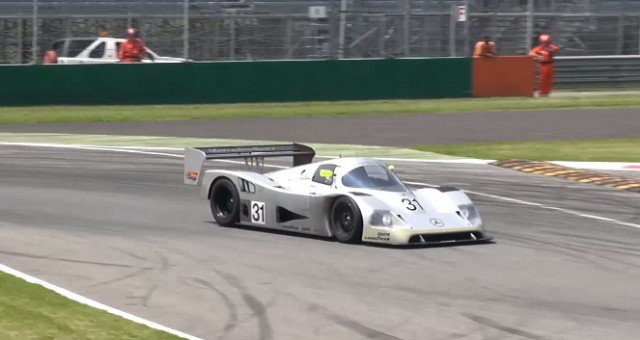 There's nothing quite like the roar of a V8 engine. Most produce loud and throaty burbles which smaller engines can only ever dream of achieving and the following V8 powered racer is definitely one of the best we've ever heard.
[youtube]https://www.youtube.com/watch?v=WeWD90gkezM[/youtube]
A Mercedes C11, the car was produced in 1990 for prototype racing in Le Mans. Fitted with a 5.0-litre twin-turbocharged V8 engine delivering as much as 950 hp when tuned properly, the C11 was driven by the likes of Karl Wendlinger and Michael Schumacher.
Rather incredibly, the car tips the scales at just 904 kg meaning it is exceptionally fast. Despite the use of forced induction, the following clip proves that not all turbocharged V8s have to be quieter than their naturally-aspirated counterparts.