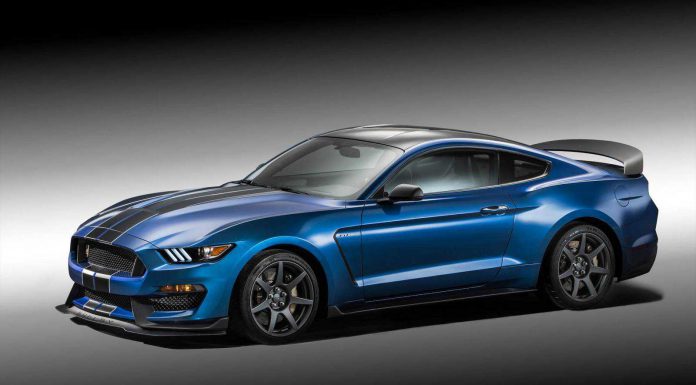 It has just been confirmed that at this weekend's Goodwood Festival of Speed 2015, Ben Collins (the former Stig for Top Gear) will hit the famous hill climb in a brand new 2016 Ford Mustang Shelby GT350R.
As the most track-oriented Mustang variant ever offered for street use, the Mustang Shelby GT350R features a plethora of performance-oriented components to ensure it is as fast as possible. It remains to be seen if Collins will attempt to set a blisteringly fast lap time in the car at Goodwood or if he will just drive it sedately up the course. Whatever the case may be, onlookers will be able to hear the flat-plane crank 5.2-litre V8 engine for the very first time in person.
This engine just so happens to be the most power dense and powerful naturally aspirated road engine ever produced by Ford. It delivers a total of 526 hp and 429 lb-ft of torque. That horsepower figure means that this engine delivers 102 hp per litre of displacement. Peak power is reached at 7500 rpm while maximum torque is found at a lower 4750 rpm. Interestingly, 90 per cent of torque is available from 3450 rpm to 7000 rpm.
It is currently unclear if the GT350R or its lesser GT350 counterpart will ever be offered for sale in Europe.