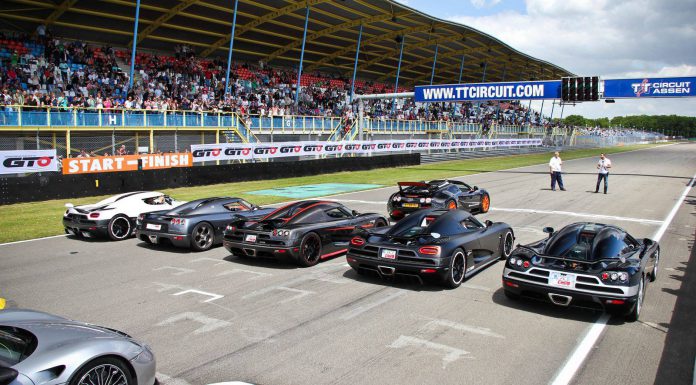 A couple of times a year, the Assen TT circuit in the Netherlands hosts 'Supercar Sunday'. The event continually attracts some of the finest performance vehicles from across Europe and the first event of 2015 proved absolutely no different. As a matter of fact, it was possibly the most incredible Supercar Sunday event held.
For starters, there were five Koenigseggs in attendance consisting of a CCX, Agera X, CCXR Edition, CC8S and Agera R. Additionally, there was a rare Bugatti Veyron Grand Sport Vitesse World Record Car alongside a whole host of other rare and expensive supercars, sports cars and hypercars.
These included two Porsche 918 Spyders with the Weissach aerodynamics package as well as a bright yellow Ferrari LaFerrari. Also at Supercar Sundary 2015 was a white 2016 Porsche 911 GT3 RS and a white Porsche Carrera GT.