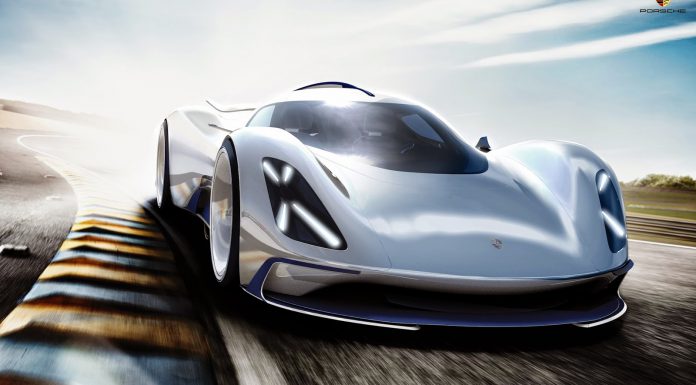 The big names in LMP1 racing all use hybrid powered cars and in the coming decades, it's certainly likely that the entire Le Mans grid will feature all-electric race cars. While imagining how a Porsche prototype racer from 2035 will look is impossible, Korean designer Gilsung Park has decided to do that anyway and the results are quite spectacular.
Park has created his Porsche Electric Le Mans 2035 Concept to provide a glimpse at how endurance racers could look in the future and there's no denying how sleek and aerodynamic looking the finished product is.
Compared to existing Le Mans prototypes, Park's creation features much more flowing and uninterrupted lines but this is much than just an exercise in design. The car has been imagined with an advanced electric powertrain which could certainly see the light of day in the future.
It incorporates an interchangeable battery pack which could be quickly changed during a lengthy endurance race rather than refuelling the car. Rather than traditional electric motors however, the car incorporates four individual air turbine levitation hub-motors which not only spin the wheels but also provide backwards thrust for added power and speed.