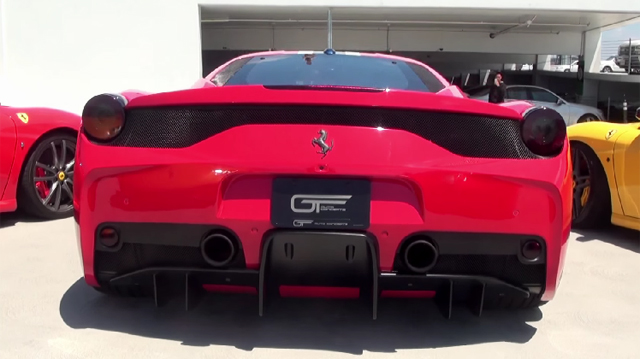 The Ferrari 458 Speciale is exceptionally loud thanks to its screaming 4.5-litre naturally-aspirated V8 engine. While the standard exhaust system of the car produces a concerto to make even V12-powered Lamborghinis take notice, the following Speciale owner has had his car installed with an aftermarket Capristo exhaust.
[youtube]https://www.youtube.com/watch?v=H5DzXWtL3k8[/youtube]
Thanks to this custom exhaust system, the Italian supercar screams like nothing else on the road and when combined with matte bronze ADV.1 wheels and tinted taillights, it has the looks to match its performance.