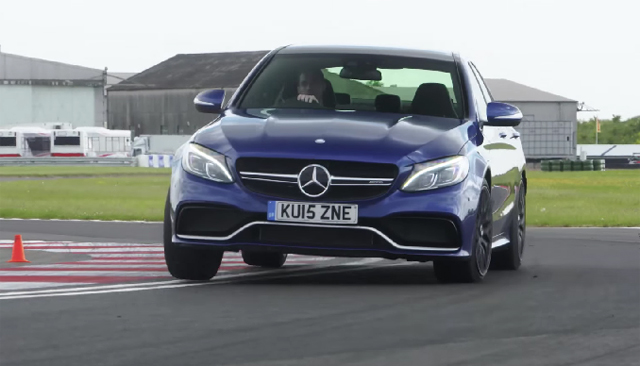 In typical AMG fashion, its new Mercedes-AMG C63 and C63 S models produce more power than its main rival the BMW M4. After all, the C63 features two more cylinders so it isn't surprising it is more powerful.
[youtube]https://www.youtube.com/watch?v=Hf67GoQhFMk[/youtube]
In fact, in top-spec C63 S spec, the car's 4.0-litre twin-turbo V8 pumps out 503 hp and 516 lb-ft of torque. By comparison, the M3 has 425 hp and 406 lb-ft on tap thanks to its twin-turbo 3.0-litre six-cylinder. To find out which is faster around the racetrack, Evo Magazine got their hands on both models and the results may surprise you!