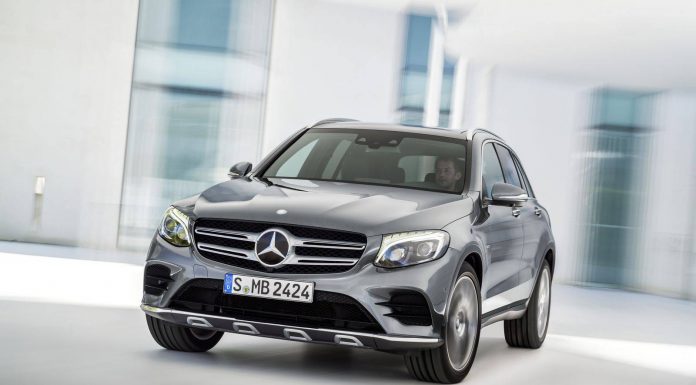 The recently revealed 2016 Mercedes-Benz GLC has just been priced in Germany.
For the entry-level Mercedes-Benz GLC250 4Matic, customers will have to spend at least 44,506 euros. The GLC220d 4Matic is slightly more expensive at 44,863 euros while the GLC250d 4Matic is priced from 46,410 euros. For now, these are the only three variants offered at launch in Germany. Additional derivatives will be available in the future including a range-topping GLC63 AMG model.
Powering the GLC220d 4Matic is a diesel engine delivering 170 hp and 400 Nm of torque. While not the most powerful, it consumes between 5 and 5.5 litres of fuel per 100 km. As for the GLC250d 4Matic, it pumps out 204 hp and 500 Nm while the petrol-powered GLC250 delivers 211 hp and 350 Nm. Soon, the GLC350 4Matic will be available to order as will the GLC350e 4Matic hybrid that delivers 327 hp and 560 Nm of torque.
On a driving front, the 2016 Mercedes-Benz GLC offers five different driving modes. These consist of the Eco, Comfort, Sport, Sport+ and Individual settings all of which are featured on other Mercedes-Benz models. A unique feature of the GLC is the Off-Road Engineering package. It adds a further five driving programs like 'Slippery', 'Offroad' and 'Trailer'. One of the most interesting is the 'Rocking Assist' program. If the GLC gets stuck while offroading, this driving function raises the car's ride height by 50 mm while the wheel-slip control thresholds are increased to allow the GLC to work its way free.
U.S. pricing is expected to be released in the coming months.