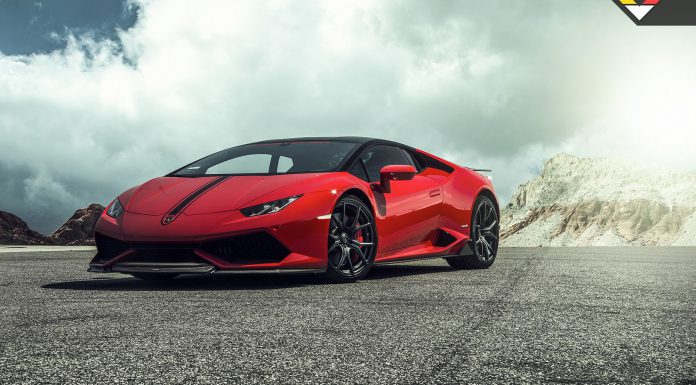 Vorsteiner has just taken the wraps off a very bright Rosso Corsa Lamborghini Huracan installed with its complete Verona Edizione aerodynamics package.
In typical Vorsteiner, the components making up the Verona Edizione package aren't over-the-top. Instead, they complement the overall look of the Italian supercar perfectly while making it even more aggressive and bold than standard.
At the front, the kit includes a custom carbon fibre splitter. While the splitter could be a challenge to keep pristine during daily driving duties, it does look exceptional. Elsewhere are carbon fibre side skirts and a prominent carbon goose neck rear wing.
This particular Vorsteiner Lamborghini Huracan is also rolling on a set of 20 and 21-inch forged monoblock wheels with a matte black finish.