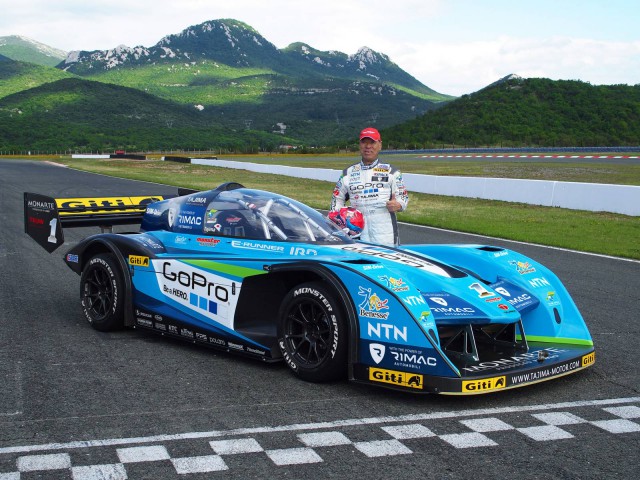 During testing, the extreme Tajima Rimac E-Runner Concept_One for this year's Pikes Peak International Hillclimb has just laid down 1340 hp at the wheels, exactly one megawatt. The other famous car to produce this much power is the road-legal Koenigsegg One:1 but the E-Runner Concept-One provides its power in a very different way.
[youtube]http://www.youtube.com/watch?v=RFlfcXMFuB8&[/youtube]
Powering the Tajima Rimac E-Runner Concept_One are four independent electric motors, one driving each wheel. This powertrain setup means no gearbox or differentials are required as the power from each motor is instead transferred to the ground through a chain drive system. Additionally, the E-Runner Concept_One features the same all wheel torque vectoring system as the Rimac Concept_One which has the ability to control the torque of each wheel 100 times a second.
When it is all said and done, the hillclimber can accelerate to 100 km/h in a blistering 2.2 seconds as well as 200 km/h in 5.4 seconds. Elsewhere, the car features an advanced regenerative braking system and is based around an aluminium alloy tubular space frame and incorporates a full carbon fibre body. Despite the weight of the four electric motors, the Tajima Rimac E-Runner Concept_One tips the scales at an impressively minimal 1500 kg.