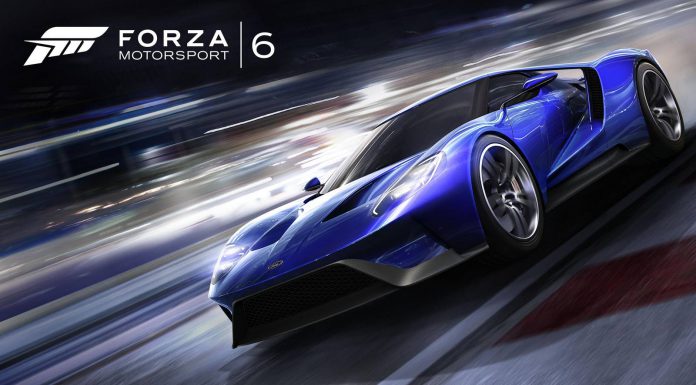 Set to be released on September 15, Forza Motorsport 6 promises to be the best, most diverse and sophisticated iteration in the Forza series. Prior to the game's launch, the second-generation 2016 Ford GT has been unveiled as its official cover car in the U.S.
To celebrate the announcement, a bright blue Ford GT prototype debuted at E3 2015 in Los Angeles by descending from the roof in front of an enthusiast crowd. Additionally, an official poster for Forza Motorsport 6 featuring the Ford GT was revealed.
Last week, a leak from the Japanese version of the Forza 6 website revealed a host of details about the new racing simulator. The leak revealed that the game will feature wet weather as well as night racing and 3D puddles.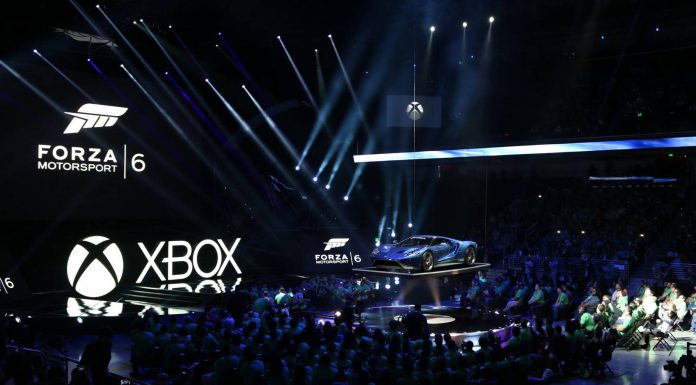 Additionally, it has been confirmed that Forza 6 will feature over 450 cars and a total of 26 different race tracks. One of the tracks to be featured will be Daytona International Speedway.