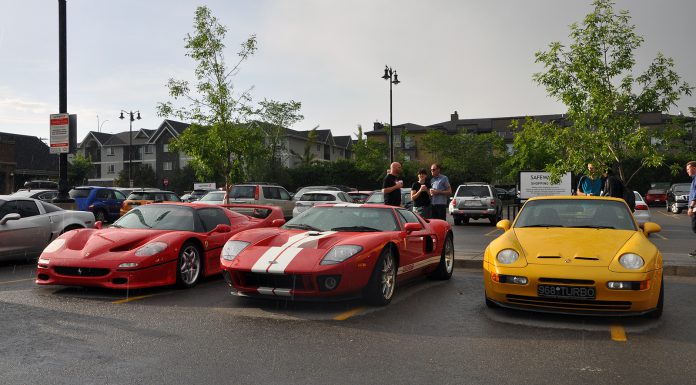 Euro Cars & Coffee in Calgary has been suffering from bad weather this year. There's been a number of superb turnouts over the past few weeks, but more than half of the events this year have been bogged down by rain.
But this week the car community fought back, with the Ferrari Club of America – Alberta Chapter, bringing out the big guns!
Despite a period of heavy rain, thunder and lightning, over 15 high-end cars turned up at the weekly meet. From the ultra-rare Euro-spec Ferrari F50 to the one-off Kelly Moss Racing Widebody Porsche 968 Turbo, there were a number of cars that one wouldn't anticipate seeing in the rain.
One of two Porsche 911 Carrera GTS' in the city turned up along with a BMW 2002, DeTomaso Pantera, Ford GT and BMW X5M. Rain or shine, the exotics will come out to play!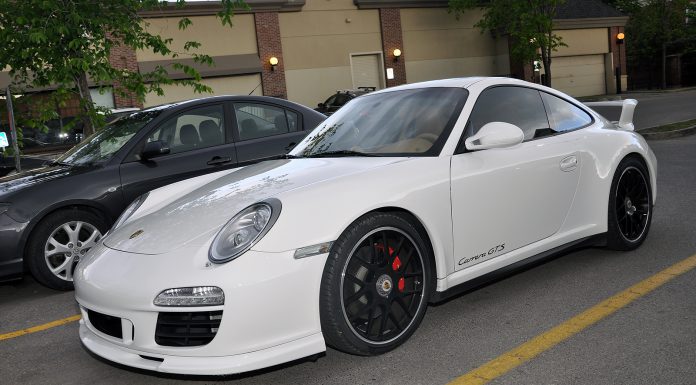 Hopefully next week's Euro Cars & Coffee event will have some much needed sunshine! The event runs every Tuesday at the Marda Loop Safeway in Calgary from 6:30 p.m. onward.