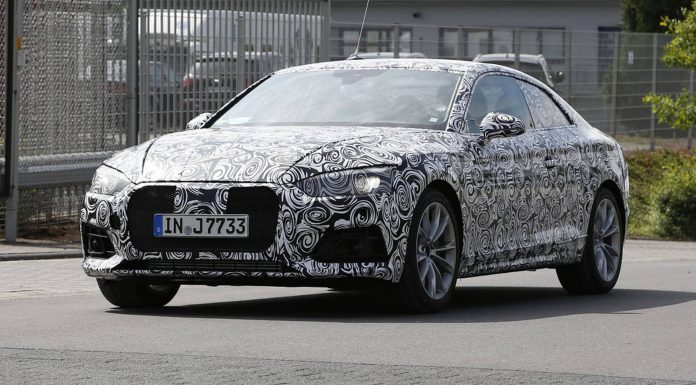 The very first next-generation Audi A5 spy shots have surfaced as the car kicked off its testing regime at the Nurburgring. Set to debut sometime next year as a 2017 model, the brand new Audi A5 is set to bring with it a host of new technologies as well as updated styling.
Underpinning the new Audi A5 will be the same MLB Evo platform as the 2015 Audi Q7. This platform combines high-strength steel with aluminium and the net result should be a weight saving of around 100 kg. That comes despite the fact that from these spy shots, it appears as though the new Audi A5 is actually wider and longer than the current model.
From a visual standpoint, the new A5 isn't expected to be a dramatic departure from the current car. With that being said, brand new panels will be found across the German sports car's exterior. Additionally, new headlight units will be installed alongside slim and pointed taillights reminiscent of those from the new Audi A4.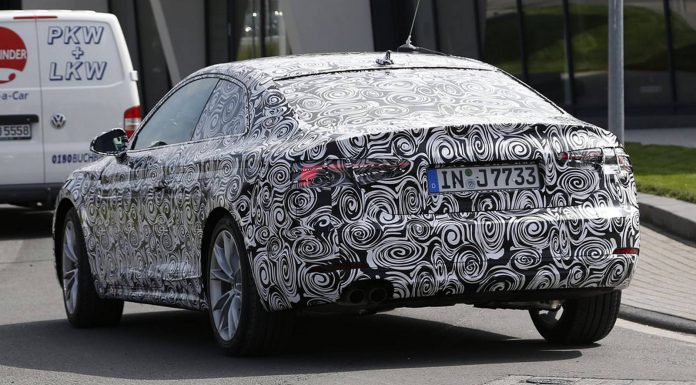 Powertrain wise, the next-generation Audi A5 is pinned to offer the marque's recently revealed 2.0-litre TFSI engine producing 190 hp and sipping just 5 litres per 100 km. A range of other 2.0 TDI models will be offered as will an e-tron. The 3.0 TDI equipped Audi A5 should then produce 272 hp while the S5 could be offered with both a petrol 3.0-litre and a twin-turbo diesel. As for the range-topping Audi RS5, it is expected to make use of a brand new 3.6-litre twin-turbo six-cylinder in favour of its current naturally-aspirated 4.2-litre V8.
The next-gen Audi A5 should debut at the Geneva Motor Show 2016 next March.