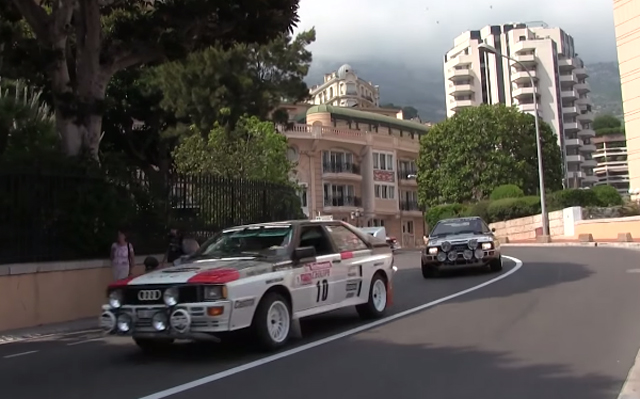 Understandably regarded as one of the world's greatest rally cars ever, the Audi Ur-Quattro is both exceptionally rare, expensive and unsurprisingly, fast. Consequently, seeing one of the street really is a sight to savour and recently, no less than seven examples were filmed cruising through the streets of Monaco!
[youtube]https://www.youtube.com/watch?v=f7KNQOrvFms[/youtube]
Offered in a range of variations through its rallying career, the Audi Ur-Quattro, or more simply known as the Quattro, won a plethora of rallys around the world and pioneered the German marque's now customary all-wheel drive system.
In its most potent Sport Quattro S1 E2 guise, the racer delivered in excess of 500 hp from its small 2.1-litre five-cylinder turbocharged engine at an ear-piercing 8000 rpm. Other variants of the car produced in between 300 and 450 hp.